Illinois State Board of Education trains new teachers through instructional and mentorship program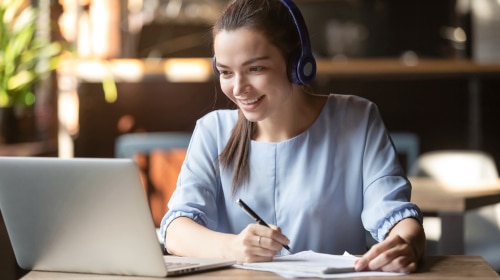 It is a unique first year of teaching for new teachers in Illinois. The Illinois State Board of Education (ISBE) announced a partnership with the Illinois Education Association (IEA) and the Illinois Federation of Teachers (IFT) to provide necessary training to the new teachers in their first year. The Illinois Virtual Instructional Coach and Building Mentor Program aims to pair new teachers with building mentors and virtual instructional coaches.
Dr. Carmen I. Ayala, the state superintendent of education, said, "This program will offer essential supports to our first-year teachers as they embark on their careers during an unprecedented school year." The new teachers will get support and answers to their questions from ISBE coaches and mentors under this program.
According to the recent stats, almost 4000 new teachers are hired every year in Illinois. Most of the new teachers hired this year will not be able to get their clinical training due to the ongoing threat of the coronavirus. Most of the schools have shifted their teaching operations to remote learning due to the COVID-19 restrictions.
"Being a first-year teacher is exciting, exhilarating, and amazing! At the same time, it can be scary, stressful, and pressure-filled, especially when you begin your teaching career in the middle of a pandemic," said Kathi Griffin, the president of the IEA. The teachers are finding it tough to deal with the students as they are going through traumatic circumstances.
The purpose of the program is to allow teachers to get new tools, experiences, and support to get success in a new profession. Dan Montgomery, the president of the IFT, said that the program would help the new teachers a lot in terms of beginning a career in the field of teaching. The new teachers will get support from an experienced virtual instructional coach under this program.