JP Morgan Chase claims misconduct in government coronavirus relief programs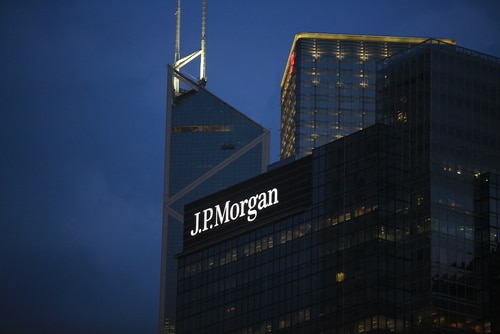 Lewis Tse Pui Lung / Shutterstock.com
Several media outlets received a memo released by JP Morgan Chase. The company memo alleged several customers and employees with committing inappropriate actions related to the coronavirus relief programs of the US government. The bank said that some of the customers and employees allegedly went against ethical and legal principles.
Jamie Dimon, the CEO of JP Morgan Chase, sent the email related to the misconduct in the coronavirus relief programs. He is also the leader of the operating committee of the bank. According to the email, some workers worked really well during the pandemic. However, the customers committed some inappropriate actions to abuse the government's COVID-19 relief programs.
The memo said, "This includes instances of customers misusing Paycheck Protection Program loans, unemployment benefits, and other government programs." According to ABC News, JP Morgan Chase issued $30 billion under the PPP program in the form of at least 300000 loans. The bank said that it was investigating the instances.
JP Morgan Chase is working closely with the law enforcement departments to investigate such instances. However, the bank did not reveal the nature of misuse and misconduct in the memo. The House Select Subcommittee on the Coronavirus Crisis also identified some fraudulent schemes related to the PPP program.
Some businesses received multiple loans under the PPP program. According to the Subcommittee, the PPP program awarded approximately $1 billion to the businesses that acquired multiple loans. The program awarded $3 billion to the businesses that included incomplete information from applicants, according to the reports. Apart from this memo, the media outlets received many other reports related to the misconduct of the loans throughout the summer. JP Morgan Chase is still finding more details of such problematic loans with the aid of law enforcement departments.