Winners could be unknown for weeks in Illinois' mail-in ballots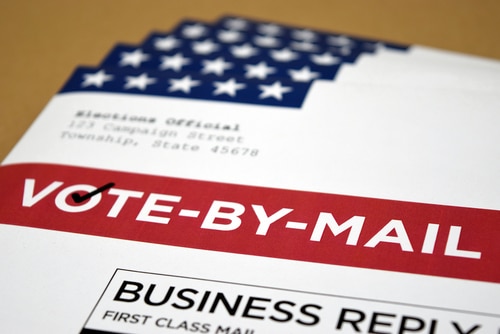 Illinois' expanded vote-by-mail opportunities, stimulated by COVID-19 exposure concerns, have the potential to delay results on Election Day because of protracted ballot counts in close races. In June, Illinois Governor J.B. Pritzker signed legislation that automatically sent applications for vote-by-mail to anyone who cast a ballot in 2018.
County clerks are expecting the broad expansion will cost hundreds of thousands of dollars in additional costs. Statistician and author Nathaniel Rakich at FiveThirtyEight predicted that expanded mail-in voting will result in a weeks-long process starting in October and ending later in November.
"Instead of Americans going to the polls en masse on Nov. 3, many voters will probably make their decisions and cast their ballots over the course of October," he said. "And instead of learning who won on election night, we'll likely have to wait days – or in some states, weeks – for full results, as the counting of mail ballots proceeds at a much slower pace than we are accustomed to."
Rakich said, Illinois' changes to voting mirror what's available in Arizona, Iowa, Delaware, Massachusetts, Maryland, Nebraska, Michigan, North Dakota, South Dakota, Ohio, Wyoming, Wisconsin. In Arizona, for more than two decades mail-in vote process is placed in. However, voters in Maricopa County didn't know that Joe Arpaio had lost his bid for his old county sheriff's badge until the Friday after their Tuesday primary.
Repeating the same process in Illinois' 102 counties could complicate things up. But Sangamon County Clerk Don Gray said counties are advising voters to get their ballots in the mail as early as possible to ensure results come swiftly. He said, "Voters need to know that the prompt return of that ballot is really critical so that we can properly do the jobs of validating those ballots and having them prepared in tabulation for a result the evening of the election."