Pelosi and McConnell face off once again over coronavirus stimulus package size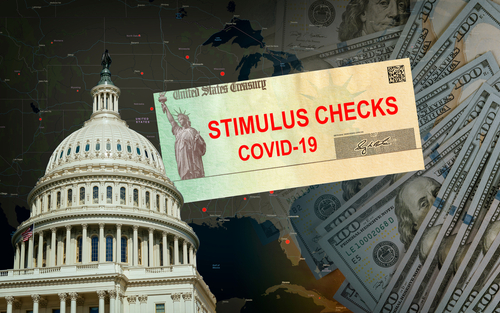 The two most powerful people in Congress renewed their calls for coronavirus stimulus on Friday. An agreement on a relief deal is looking difficult at the moment. Senate Majority Leader Mitch McConnell, R-Ky., again called for a targeted aid package. He argued that October's unemployment rate of 6.9% reduces the need for a sweeping stimulus bill.
According to Reuters, McConnell told reporters, "I think it reinforces the argument that I've been making for the last few months, that something smaller – rather than throwing another $3 trillion at this issue – is more appropriate." McConnell also acknowledged that he will not necessarily be leading the senate in January.
NBC News projects both Republicans and Democrats will hold at least 48 seats, with four races unsettled. House Speaker Nancy Pelosi called for the Republicans to restart the fallen aid talks. She told the reporters that the "imperative to act could not be greater" after the U.S. posted a record of more than 120,000 new Covid-19 infections on Thursday.
Pelosi said a narrow bill doesn't appeal to her. A common ground on relief wasn't found before the election by the chambers of Congress. Senate Republicans tried to pass a $500 billion aid bill and House Democrats approved a $2.2 trillion package. State and local government aid, enhanced unemployment insurance and liability protections for business were some of the areas of disagreement between the parties.
According to NBC News, Democrats will keep control of the House next Congress, but will likely lose seats. Pelosi is expected to serve as speaker for at least another term. Earlier this week, McConnell said he is hoping to pass more relief money before the end of the year.