COVID-19 Watch List; Kane County Added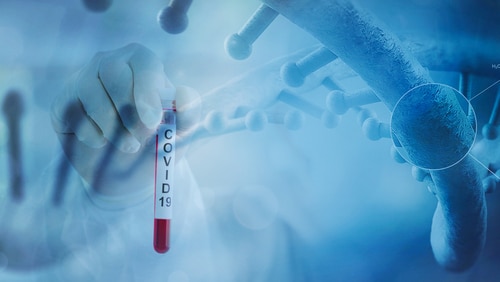 The Illinois Department of Public Health has added Kane County to its COVID-19 watch list. Kane County's Health Department director is urging residents to continue taking steps to reduce the spread of COVID-19 in the community today. Kane County's COVID-19 confirm cases have increased especially over the last past month.
"We have seen a steady increase in the number of positive cases over the past month," Health Department Director Barb Jeffers said in a Friday news release. "We are seeing too many people disregarding recommendations, (and) that is leading to COVID-19-related increased illness and subsequent deaths."
The Illinois Department of Public Health Watch List designations occurs when two of the eight metrics identified by the state reach the warning level. The new case rate and number of deaths were the two measures that were above the threshold level for Kane County. For the week ending Aug. 8, IDPH identified the new case rate in Kane County 105 per 100,000.
The goal is to be below 50 per 100,000. During that week, IDPH reported seven deaths; up from five the previous week and four the week before that. If there are two consecutive weeks with more than 20% increase, the warning level for this measure occurs. Kane County is meeting stated thresholds for other measures. According to Jeffers, IDPH adding Kane County to the COVID-19 watch list is a reminder that the pandemic is still here.
"We are all in this together," Jeffers said. "By practicing proven measures today, we will reduce future cases, which in turn reduces disruptions in our business and school communities." The guidance includes:
Wearing face covering
Maintaining social distancing of six feet
Frequently washing hands
Avoiding large gatherings
If ill, staying home