June First Fridays lineup celebrates pride, arts weekend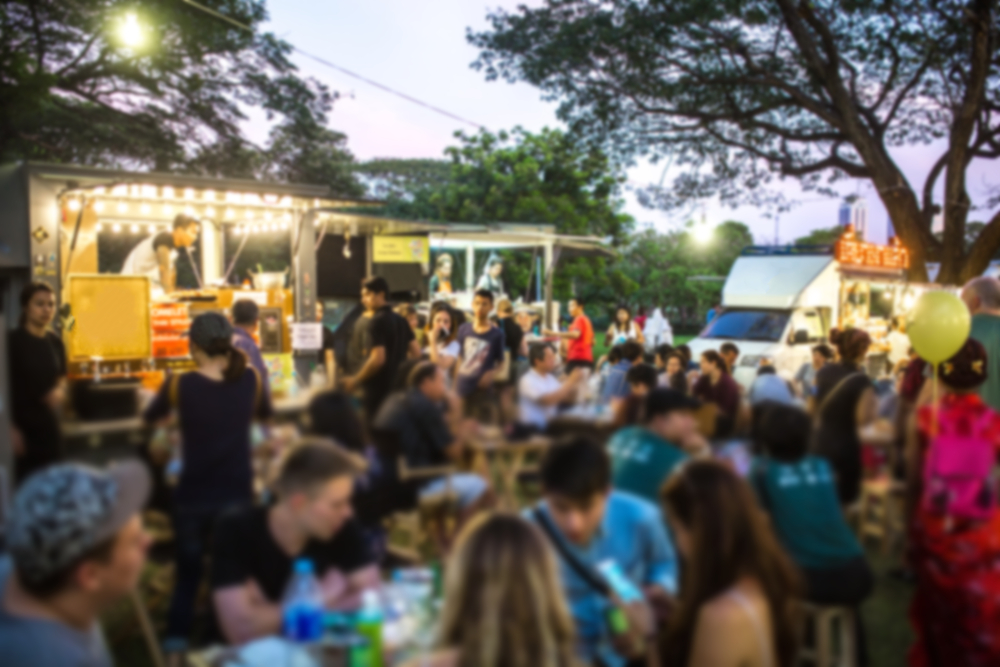 First Fridays will feature more than two dozen venues open with art, music, and more on June 4. The evening will kick off a two-day Aurora Arts Weekend on June 4 and 5.
June's First Fridays also celebrates Pride Month with the following activities.
Paramount School of the Arts, 20 S. Stolp Ave., will present Paramount Pride from 5 to 9 p.m. with LGBTIA+ artists and vendors including Culture Stock, Hector Ortiz jewelry, and Tarot Card readings from Annie Hex. Guided school tours will also be available. Free Pride WERQ fitness classes in front of North Island Center, 8 E. Galena Blvd., from 6 to 7 p.m.
Santori Public Library, 101 S. River St., will open with Pride Celebration offering Pride Storytime with Miss Andrea at 6 p.m. and Maevis Jazz Trio until 8:30 p.m. Visitors can make a pride button and view the 2020 Aurora Pride Drive Photo Exhibit from 6 to 9 p.m.
Happy Thoughts Suicide Awareness Outreach of Illinois, 31 W. Downer Pl. Ste. 212, will offer candles for sale and showcase the Pride Project from 4 to 8 p.m.
Food trucks will return to Water Street Square across from City Hall from 5 p.m. to 9 p.m. Joining the lineup will be Harvey's Fire Box, Home Run Dogs, and Candy and Cake. Food vendors are subject to change. Please check Aurora Downtown's Facebook page for updates.
First Fridays will continue through December with the exception of July.
On June 4, a variety of venues will offer the following mix of activities:
ART
Gallery 1904, 1 E. Benton St.
Vizo Arts presents A Celebration of Women in the Arts / Music by Colleen Wild
5 to 9 p.m.
Artesan Lofts, 2 S. Stolp Ave.
Gallery Show / Art for sale / Music by Doug Jeppesen Combo Band
6 to 8:30 p.m.
The Perch, 31 W. Downer Pl. Ste. 301
Faith in Art: Kyle L. White & Lisa Johnson / Create a watercolor.
5 to 9 p.m.
Gary Brown Art Gallery / Studio, 7 S. Broadway
"Art and Fashion" by artist Tyler Fata / Music by Joe Eddy Brown
5 to 9 p.m.
If These Walls Could Talk Custom Framing & Gallery, 32 S. Stolp Ave. 
River Ramble | Aurora Art League featuring 18 artists
7 to 10 p.m.
MUSIC
Aurora Tap House, 134 W. Downer Pl.
Abstracualy by Jenna Ann / DJ Alfred at 9 pm
5 to 9 p.m.
Aurora Regional Fire Museum, 53 N. Broadway
Art of a Department exhibit showcases the art of firefighters and of firefighting. Sketch your own.
5 to 8 p.m.
Tavern on Broadway, 24 N. Broadway
Free Koozie for first 100 customers / Music by Doug Feltz
6 to 10 p.m.
La Quinta de los Reyes, 36 E. New York St.
Elvis impersonator: Michael St. Angel
7 to 9 p.m.
Tredwell Coffee, 14 W. Downer Pl. Ste. 18
Live music on the deck featuring Emma Lee
5 to 9 p.m.
The Riverfront Playhouse, Water Street Mall
Acoustic group "The League of Erics" will be playing in front of the theater
6 to 10 p.m.
MORE
Payton's Photography, 14 W. Downer Pl. Ste. 8
All That Glitters is Gold: Princess Couture Mini Sessions. Free web-sized digital image to first 10 girls sizes 3-14.
4 to 8 p.m.
Christian Science Reading Room, 34 S. Stolp Ave. 
Free balloons to uplift your thoughts.
6 to 8 p.m.
SciTech Hands On Museum, 18 W. Benton St.
Early Childhood Kit Handout: FREE Math Kit handout with United Way while supplies last.
5 to 8 p.m.
Pure Skin Solutions, 26 S. Stolp Ave.
Hydrating Hand Remedy: Aromatherapy relief to soften and hydrate your hands. $5
4 to 8 p.m.
Hope Chest, 34 N. Lincoln Ave.
Storewide sale with chances to win (with purchase) half off coupons / Music by Sara Cate Langham
6 to 9 p.m.
Wyckwood House, 14 W. Downer Pl. Ste. 16
Chi-cuterie with curated charcuterie boxes and boards for sale / Shop for Father's Day gifts / Music by Matthew Ripsch
5 to 9 p.m.
Endiro Coffee, 29 W. New York St.
Art gallery showcasing works by John Stark & Susanna Schubert / Live music by Pocket Fuzz
7 to 9 p.m.
APS Venue, 105 E. Galena Blvd., 3rd Floor
Summer Nights: Sip on drinks, listen to music, and enjoy the view from the balcony of the historic Aurora National Bank building.
5 to 9 p.m.
McCarty Mills Taproom, 140 S. River St. Ste. 108
Artist Josh Schultz / Calogeros Wood Fired Pizza / DMX MF Doom Tribute by DJ Pryme
5 to 10 p.m.
Zen Loft Wellness Center, 6 W. Downer Pl. upstairs
The County Line performs at 5 p.m. / Magnolia Belly Dance performs at 7:30 p.m. / Vendors and Studio Open House featuring foot massages and hammocks.
5 to 9 p.m.
Society 57, 100 S. River St.
Cocktails & Bites: The Classics
6 to 9 p.m.
POP UPS
Renew Salon + Spa, 160 S. River St. Ste. 106
Fathers Day Pop Up Shop: Free beauty bags for the first 50 guests. Complimentary beverages.
4 to 8 p.m.
APS Training Academy, 105 E. Galena Blvd 3rd Floor
Summer Programming Booth: Learn about free STEAM (Science, Technology, Engineering, Art, Math) classes, or sign up to volunteer.
5 to 7 p.m.
All Spoked Up, 14 W. Downer Pl. Ste. 10
The Grande Clam: Handmade Croc charms, decals, vegan leather key fobs, and fun items.
6 to 9 p.m.
For those looking for a crowd-free experience, First Fridays will offer the following:
Chalk the Mall at Water Street Mall
Bring your own chalk and draw on the concrete to create chalk art along Water Street Mall near City Hall.
Aurora Museum Week Tote, Aurora Regional Fire Museum at 53 N. Broadway
Buy a museum week tote bag for $10. Play along with goodies and a scavenger hunt inside.
Masks are required indoors and in large outdoor groups during the Illinois Bridge Phase.