Male arrested after several stop requests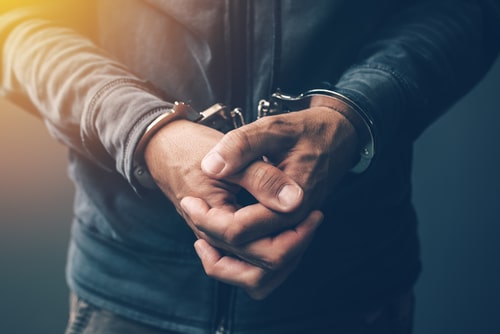 A peaceful protest was held at Millennium Park in downtown Aurora on Friday evening July 3, 2020. Just before 7:45 p.m., a group of around 20 people started marching from the Millennium Park (Plaza) eastbound on East Galena Boulevard from North Stolp Avenue. Due to outdoor dining and social distancing requirements placed by state of Illinois, the downtown area was already busy.
The group marched, causing the traffic to block. Significant traffic backups started happening. The drivers started driving around the group and turning around against traffic. A potential danger was caused to the group marching and the general public. An Aurora Police Department Sergeant arrived on the scene.
The sergeant was concerned for the safety of the group and the general public. He started giving dispersal orders over a loudspeaker for the crowd to leave the street. The crowd was told they could march along the sidewalks. A crowd-member was carrying a small child. The member was informed that child-endangerment charges would be filed if they did not leave the street and return to the sidewalk.
After some time, everyone dispersed from the street except one. The 30-year old was given additional orders to leave the street. However, he rejected the orders and started shouting expletives at the officers. The 30-year old Jose Garcia was arrested. He was charged with Obstructing an Officer and Improper Walking on the Roadway.