Three Charged for Attempting to Steel from Aurora ATM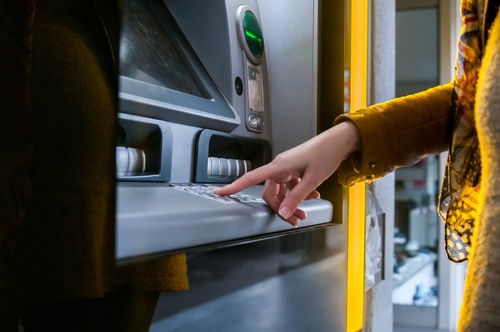 Three men are facing the law as they have been charged in federal court for trying to steal cash from an automated teller machine in downtown Aurora. The three charges are Fermin Ocampo-Tellez, Diego Vargas, and Michael Gomez. On May 31, 2020, these three along with other individuals attempted to remove the ATM from its enclosure.
According to a criminal complaint filed in U.S. District Court in Chicago, they targeted the ATM in the drive-through area of a First Midwest Bank branch in the first block of South Broadway in Aurora. The complaint states that the trio grabbed the machine and Ocampo kept on striking the machine with a baseball bat in an unsuccessful attempt to move.
The complaint states that no money was stolen from the ATM, but officials have estimated that it would take around $30,000 to repair the machine. All three Ocampo-Tellez, 27, Vargas, 24, and Gomez, 19, all of Aurora, have been charged with one count of conspiracy to commit bank theft. On Wednesday, the three defendants were arrested.
They made their initial appearances in federal court in Chicago. An investigation is going on. John R. Lausch, Jr., United States Attorney for the Northern District of Illinois; and Emmerson Buie, Jr., Special Agent-in-Charge of the Chicago office of the FBI announced the complaint and arrests.
Valuable assistance was provided by the Aurora Police Department and Naperville Police Department. Assistant U.S. Attorney Kate McClelland is representing the government. All the defendants are presumed innocent until proved guilty.