Federal Civil Disorder Charge for Aurora Man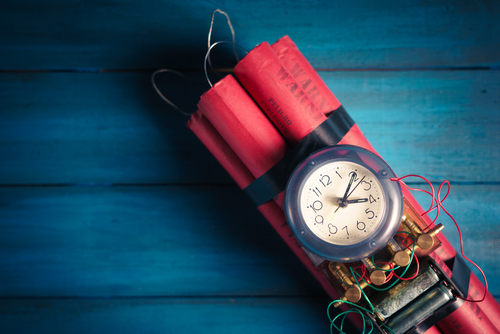 An Aurora man is arrested today on federal civil charge for allegedly throwing an explosive or incendiary device at a Naperville Police Department vehicle during a protest earlier this month. The charged is Christian Rea. He is alleged for throwing an explosive device in the direction of police vehicle and officers that were standing near the vehicle.
According to the criminal complaint and affidavit filed in the U.S. District Court in Chicago, the device had subsequently detonated that caused an explosion. The complaint state that panic had followed in the crowd of protestors, with people running in all directions. The complaint charges the 19-year old Rea with one count of civil unrest.
Rea was arrested on Thursday morning by federal authorities. An initial federal court appearance was held on June 25, 2020, before U.S. Magistrate Judge Beth Jantz. John R. Lausch, Jr., United States Attorney for the Northern District of Illinois; Emmerson Buie, Jr., Special Agent-in-Charge of the Chicago office of the FBI announced the complaint and the arrest.
Naperville Police Department, the Aurora Police Department, and the FBI Joint Terrorism Task Force provided valuable assistance. Assistant U.S. Attorney Barry Jonas is representing the government in the case. Lausch said all tools will be used to provide justice and hold individuals accountable.
"Federal law enforcement will use all tools available to hold accountable individuals who interfere with law enforcement officers performing their duties during a civil disorder," said U.S. Attorney Lausch.  "We will continue to work with our federal, state, and local partners to apprehend and charge individuals engaging in violent crime."