Man Charged for Using Explosive Device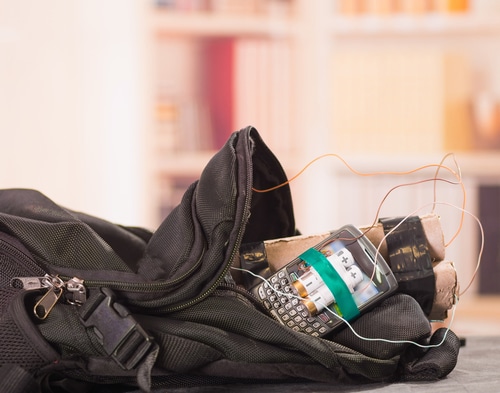 A man is facing a federal criminal charge for allegedly using an explosive device to damage a suburban Chicago restaurant. 24-year old Diego Vargas is arrested by the authorities. According to an indictment unsealed Thursday in U.S. District Court in Chicago, Vargas is charged with one count of maliciously attempting to damage and destroy a building by means of an explosive device.
Vargas allegedly used the explosive device at the Egg Harbor Café in Naperville, Ill., on June 1, 2020. He could be facing up to 20 years in federal prison for the federal charge. On Wednesday night, Vargas was arrested. A detention hearing is scheduled for today at 1:00 p.m. before U.S. Magistrate Judge Heather K. McShain in Chicago.
John R. Lausch, Jr., United States Attorney for the Northern District of Illinois; and Emmerson Buie, Jr., Special Agent-in-Charge of the Chicago Field Office of the FBI announced the indictment and arrest. Valuable assistance was provided by the Naperville Police Department and Aurora Police Department.
Assistant U.S. Attorney Barry Jonas is representing the government in the case. It is reminded to the public that the defendant is presumed innocent until proven guilty beyond a reasonable doubt. The government bears the burden of proving him guilty.