Rockford mayor demands ease in restrictions for restaurants and bars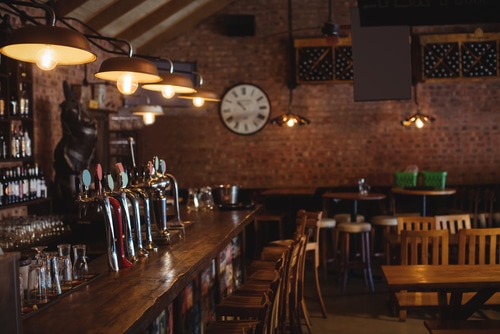 Tom McNamara, the mayor of Rockford, is holding a stance to urge JB Pritzker, the governor of Illinois, to ease dining restrictions for restaurants and bars. Pritzker has ordered to push Region 1 into Tier 2 mitigation due to a rise in positive COVID-19 cases. McNamara, a democratic lawmaker, said that Pritzker's move was a death sentence for the local restaurants and bars.
He appreciated the efforts of the restaurants and bars in terms of stopping the spread of coronavirus. McNamara said that they cooperated with the administration properly and did everything the administration asked them to do. "They take reservations. They'll check temperatures. They'll use hand sanitizer. They will not place utensils at the table," he added.
According to the current restrictions implemented in Region 1, the bars and restaurants are not allowed to operate indoor services. Similarly, they are required to be closed down at 11:00 pm. McNamara sent a letter to Pritzker in which he urged him to move the status of Region 1 to Tier 1. It will allow the bars and restaurants to operate their places at 25% dining capacity.
The local Republican leaders also sent a letter to the governor. They urged Pritzker to move the region to Tier 1 status in their letter. McNamara said that the decision taken by Pritzker was harsh as compared to the current stats. "We understand we need mitigation. All of our businesses understand that, but the idea you will close, for many of these folks, 90% of their business just does not make sense to me," he added.
The current stats do not highlight that the restaurants and bars are the primary reason behind the rising number of COVIDI-19 cases. McNamara said that it was not the right move to target bars and restaurants only. The dining places need to stay open to survive. The mayor of Rockford is hopeful that Pritzker will consider the input given by the city.