Man Charged with Illegal Possession of Loaded Gun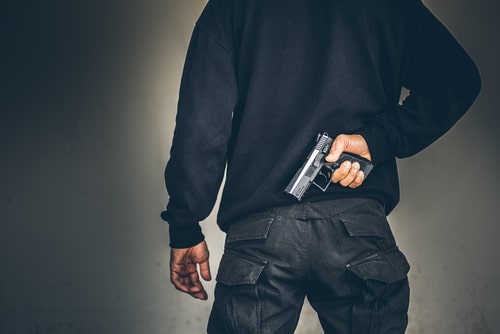 A man has been charged in federal court for allegedly possessing a loaded gun while looting a store in downtown Chicago earlier this month. 27-year old Javonte T. Williams of Chicago is charged with one count of illegal possession of a firearm by a convicted felon. Williams was previously convicted of a felony firearm offense in the Circuit Court of Cook County, for which he was sentenced to probation.
Due to the earlier conviction, he was prohibited from possessing a gun. This morning, Williams was arrested on federal charges and made an initial appearance in federal court. U.S. Magistrate Judge Sheila M. Finnegan ordered Williams to remain in federal custody pending a detention hearing on Sept. 1, 2020, at 2:00 p.m.
John R. Lausch, Jr., United States Attorney for the Northern District of Illinois; Kristen deTineo, Special Agent-in-Charge of the Chicago Field Division of the U.S. Bureau of Alcohol, Tobacco, Firearms, and Explosives; and David Brown, Superintendent of the Chicago Police Department announced the charge. Cook County State's Attorney's Office provided valuable assistance in bringing this charge.
Assistant U.S. Attorney Christopher V. Parente is representing the government. Williams was observed by Chicago Police officers exiting a closed retail store in the first block of East Randolph Street in downtown Chicago at 5:00 a.m. on Aug. 10, 2020, according to the federal criminal complaint. The complaint states Williams was carrying merchandise in his hands as he exited the store.
The complaint states a semi-automatic handgun fell from his body as officers pursued and arrested Williams. According to the complaint, the gun was loaded with seven rounds of ammunition in the magazine and one in the chamber. Operation Legend brought forward the case.