Meth Trafficking Charges for East Central Illinois Woman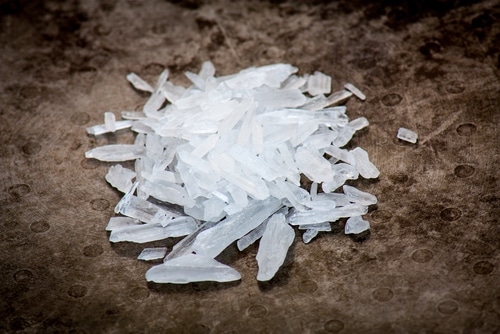 An East Central Illinois has been charged by criminal complaint for alleged possession of more than 50 grams of methamphetamine with intent to distribute. She made her initial appearance in federal court today. The charged is 41-year old Angela Faith Brown. She was arrested on June 23, 2020, in Ashmore, Ill, a rural Coles County community.
She made her appearance before U.S. Magistrate Judge Eric I. Long. The judge ordered her to remain detained in the custody of the U.S. Marshals Service pending a detention hearing scheduled on June 29.
Brown is alleged by the complaint and supporting affidavit that she possessed more than 50 grams of methamphetamine with intent to distribute on June 23, 2020, when she was arrested near Ashmore, Ill., in Coles County. If the charge is proved, she is facing a statutory penalty of 10 years to life in prison.
FBI Southern Illinois Transnational Organized Crime Task Force; the Coles County Sheriff's Office; and the Charleston Police Department carried out the investigation with assistance from the Office of Coles County State's Attorney Jesse Danley.
The government is represented by Assistant U.S. Attorney Ryan Finlen. It is reminded to the public that a complaint is merely an accusation. The defendants are presumed innocent unless proven guilty.