Meth Trafficking charges for two Mt. Vernon men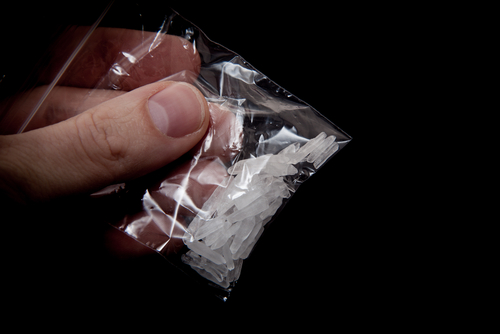 Two Mt. Vernon residents are facing federal indictment today as they are charged with methamphetamine-related offenses. The two men facing the law are Malcolm Brooks, 36, and Garry V. Gilliams, 40. They have been named in a seven-count indictment returned on Oct. 24, 2019.
These men conspired to distribute 50 grams or more of methamphetamine within the Southern District of Illinois from December 2018 to April 2019, according to the indictment. They are also accused of distributing 5 grams or more of methamphetamine on several occasions. Gilliams is facing a separate charge of distributing 50 grams or more of methamphetamine on two dates in December 2018.
The indictment further alleges that on April 21, 2019, Brooks possessed with intent to distribute 5 grams or more of methamphetamine. Brooks and Gilliam could face each 10 years in life imprisonment if they are convicted of the conspiracy charge. They are also facing a fine of up to $10 million, and at least 5 years of supervised release for their alleged actions.
Gilliams' alleged methamphetamine distributions last December has the same punishment limit. The other charges could land them a statutory penalty of 5-40 years imprisonment, a fine of up to $5 million, and supervised release of not less than 4 years.
The Drug Enforcement Administration, the Mt. Vernon Police Department, the Jefferson County Sheriff's Office, the Illinois State Police, the United States Marshal Service, the Marion Police Department, and the FBI are investigating the case.