Woman given 135 months for Methamphetamine Offense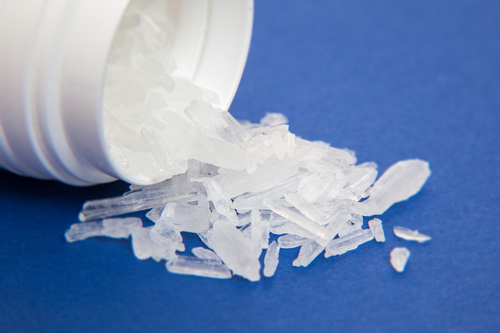 A Randolph County woman has been sentenced to 135 months for methamphetamine offense. The 31-year old Kayla S. Kempfer, of Red Bud, Illinois has been sentenced to more than 11 years in federal prison. Kempfer had previously pleaded guilty of conspiracy to distribute methamphetamine.
She pleaded for being part of a conspiracy of distributing more than 50 grams of methamphetamine. Besides the 135 months, she will serve four years of supervised and will also have to pay $200 in fines. The hearings established that Kempfer had conspired with co-defendants Scott A. Carnell, Jordan D. Vuichard, Jarrett C. Hood, and others to distribute the drug in Southern Illinois.
The district judge had found that Kempfer had distributed about 1.4 kilograms of ice. Ice is a type of methamphetamine drug that has a purity level of 80%. Kempfer had distributed the drug between 2017 and August 2018 in Jackson, Randolph, and St. Clair counties. There were previous sentencing for the other defendants as well:
Carnell, 192 months
Vuichard, 219 months
Hood, 108 months
Randolph County Sheriff's Office, the Jackson County Sheriff's Office, the Sparta Police Department, the New Athens Police Department, the Marissa Police Department, the St. Louis County Police Department, the Brentwood (Missouri) Police Department, the Drug Enforcement Administration, and the FBI carried out the investigation. Assistance was provided by the Randolph County State's Attorney's Office