New film series brings outdoor movies downtown Aurora this summer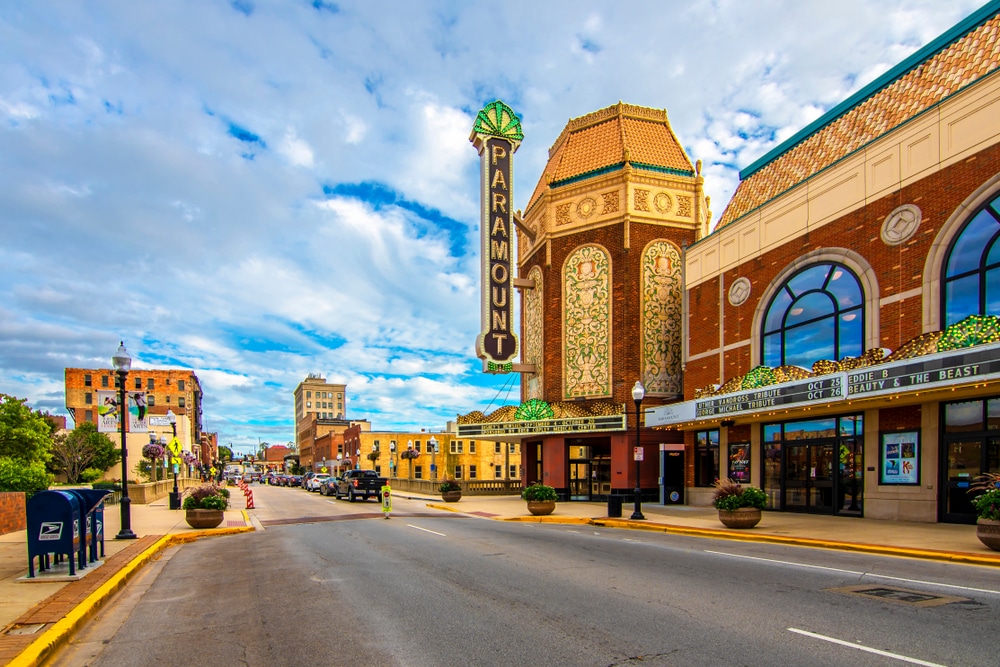 "Bringing Up Baby" will be the first movie that will be viewed outdoors this summer at Aurora Regional Fire Museum.
A new outdoor film series sponsored by Aurora Downtown kicks off on July 8. The free film series will screen four movies on Thursdays in July in the rear lot of the historic fire museum at 53 N. Broadway.
The series will feature movies from a variety of genres that appeal to all ages. Seating will open at 7 p.m. and concessions will be for sale. Home Run Dogs and Lemonade will be the onsite food vendor at the events.
Outdoor movies are a fun part of summer, and with the pandemic creating a greater need for family-friendly outdoor activities, it was a good time to get them on the calendar.
Aurora Downtown partnered with Aurora Film Society and Aurora Regional Fire Museum for the pilot series.
July 8 will feature "Bringing Up Baby," a classic romantic comedy starring Katharine Hepburn and Cary Grant.
July 15 will feature "The Iron Giant," an animated science fiction tale for all ages from 1999.
July 22 will feature "Akeelah and the Bee," an inspiring film about a young girl participating in a national spelling bee.
July 29 will feature "Smoke Signals," a PG-13 independent drama from 1998 telling a coming of age story.
Movies at a Museum is open to the public. Filmgoers should bring their own chairs. Films will be screened at approximately 8 p.m.
If the series is a hit, then Aurora Downtown hopes to bring more movies downtown to additional museums next summer.