New management takes charge of The Hope Chest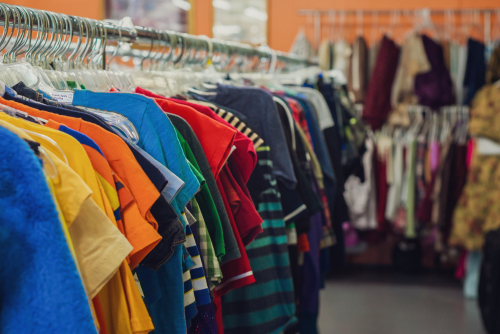 The Hope Chest has been part of the Aurora community since the 1980s. It is located at 36 N. Lincoln Ave., Aurora. It is a resale shop of the Wayside Cross Ministries. Wayside Cross Ministries is a nonprofit Bible-based Christian organization. It offers life-changing programs for men, women, and children.
Rose Sommerville became the manager of The Hope Chest on the 1st of September. The Wayside organization has another resale shop named Sweet Charity Resale. Sommerville is also the manager of that Wayside resale shop located at Montgomery Road, Aurora. The Wayside Cross Ministries interacted with Sommerville when she volunteered at Lifespring Ministry. The Lifespring Ministry organization works for providing shelter to women and children.
Sommerville took a part-time job at Sweet Charity. She has been working as a manager of the Sweet Charity for four years and now she has become the manager of The Hope Chest. A huge number of donations go to the warehouse of the Wayside Cross and then it supplies them to both resale shops. Sommerville said, "The proceeds from them go to support the needs of people and generations to come."
The Hope Chest resale shop has been remodeled with the efforts of the residents and volunteers. Sommerville has a goal to make The Hope Chest a department store due to its size. The Sweet Charity Resale is considered a boutique by the customers. The employees, residents, and volunteers worked together as a group in the remodeling of The Hope Chest.
Somerville said, "Everyone was excited about changing up the store and they each came with their own talents to contribute to the remodel." Alex Madrid, the assistant manager of The Hope Chest, also worked hard for the remodeling of the resale shop. The remodelers made a custom shoe rack and rolling racks for the store. Somerville is determined to strengthen the resale shop and help to support the needs of people and generations to come.