Northeastern USA is experiencing severe weather conditions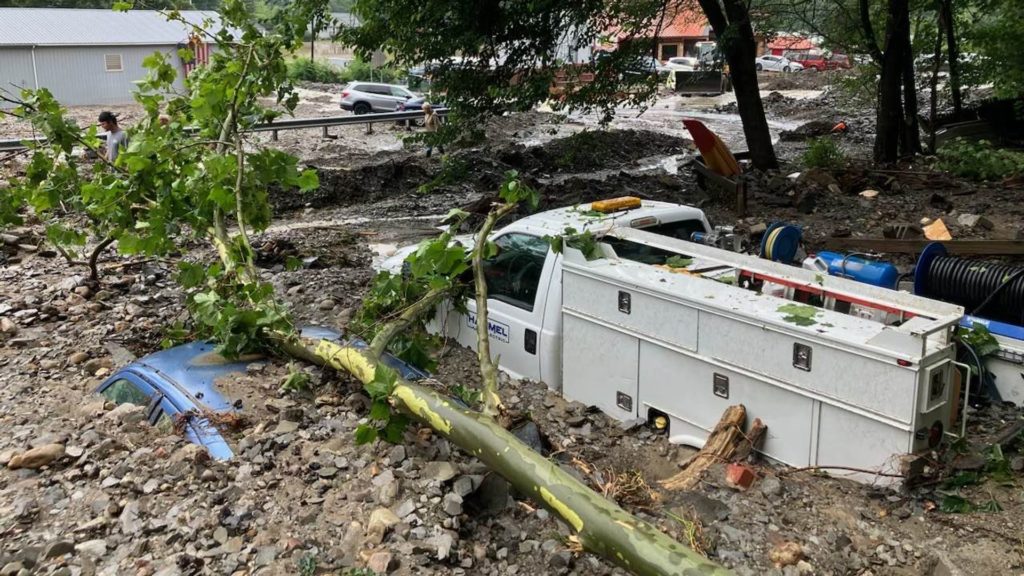 A sudden flood caused by heavy rainfall has claimed the lives of at least five people in the US state of Pennsylvania. Two individuals, a nine-month-old baby and their two-year-old sister, are still missing.
Motorists in the eastern part of the state were caught off guard by the severe weather. Over 180 millimeters of rain fell within a span of 45 minutes, leading to the washing away of three cars.
"It was a beautiful day, and suddenly the heavens opened up," describes a witness the severity of the downpour. "I don't think anyone expected such a deluge. Small streams suddenly turned into torrents."
Among those affected were a couple, along with their children and grandparents, who were en route to a family barbecue when their car was engulfed by the flood. The father managed to escape with his 4-year-old son, but his wife drowned. While the grandmother was rescued, the two children she had taken care of went missing.
In total, emergency services were able to rescue eight people from their vehicles, while two others who were swept away were saved from the water.
Persistent severe weather has caused significant problems in the northeastern United States over the weekend. Hundreds of flights were canceled at airports in and around New York, and heavy rainfall led to sudden flooding.
Authorities in the states of Vermont, Connecticut, New York, Massachusetts, and New Hampshire issued warnings to their residents about the heavy rainfall. Additionally, there was a tornado warning in effect for the border area between Massachusetts and New Hampshire.