Northern Illinois' State and Local Government Entities Receive more than $20 Million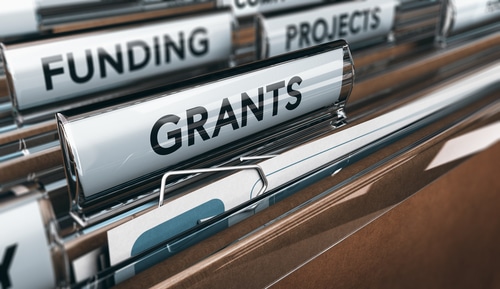 United States Attorney for the Northern District of Illinois, John R. Lausch, Jr., has announced today that to combat the COVID-19 Pandemic challenges, state and local governmental entities in northern Illinois have received more than $20 million in Department of Justice grants. The Coronavirus Emergency Supplemental Funding program, signed by President Trump, made the grants possible.
Additional grants are expected to be made soon. These funds can be used variably for dealing with COVID-19. Some of the ways the funds can be used are to hire personnel, to pay employee overtime, purchasing protective equipment, and distribute resources to hard-hit areas. Helping correctional facilities cover the coronavirus costs is another way to utilize the funds.
"These substantial federal funds will provide crucial resources to northern Illinois agencies working to keep people safe during the pandemic," said U.S. Attorney Lausch.  "The Justice Department is committed to helping offset the tremendous costs incurred by our state and local partners in the fight against COVID-19."
The recipients and awards announced today are as follows:
Illinois Criminal Justice Information Authority: $19,956,148
Winnebago County: $58,008
City of Calumet City: $54,203
Will County: $32, 313
You can visit the Coronavirus Emergency Supplemental Funding program webpage to find the list of all awards across the country. The Justice Department is moving quickly to move forward the money as soon as they receive the applications. Local jurisdictions can determine if they are eligible and apply immediately by visiting the website of the Bureau of Justice Assistance, a component of the Office of Justice Programs (OJP).
"The outbreak of COVID-19 and the public health emergency it created are sobering reminders that even the most routine duties performed by our nation's public safety officials carry potentially grave risks," said Katharine T. Sullivan, Principal Deputy Assistant Attorney General for OJP.  "These funds will provide hard-hit communities with critical resources to help mitigate the impact of this crisis and give added protection to the brave professionals charged with keeping citizens safe."