Virtual Fitness Classes Offered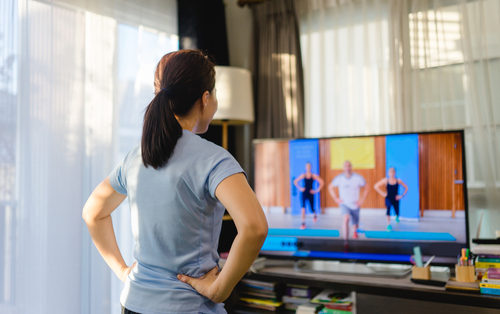 Naperville Park District is offering virtual fitness classes. A variety of virtual classes are being created by the Naperville Park District to help the residents enjoy fun, effective workouts in a social environment while at home. There are three options available:
A paid monthly virtual group exercise pass for unlimited access to a variety of classes.
A paid, premium virtual classes that run once a week for six weeks
A free option to view several fitness videos on YouTube via the NaperParks2You page.
"We know that virtual group exercise classes can be a lifeline for those isolated at home," said Brad Wilson, director of recreation and facilities. "Regular physical exercise and the encouragement of social contact, even if it's virtual, can boost mental health and overall wellness that will help residents through the coronavirus crisis."
Naperville residents can purchase the virtual group exercise pass for May at www.napervilleparks.org for $15. Non-residents can also gain the pass for $22.50. The pass will help them provide unlimited access to 15-20 live virtual fitness classes each week. The classes will begin on May 4. The classes will include yoga, Pilates, total body conditioning, Zumba, meditation, FIT-45, and others.
There is a second option to register for a premium, live virtual class. The class will meet once a week for six weeks. As of April 23, individuals may choose from Gentle Yoga, Yoga for Immunity, Kickboxing and Strength, Zumba Gold or Shape and Tone. These classes will provide continuity over a six-week period and are not part of the menu of classes for the monthly pass.