Power Lines Brought Down by Crash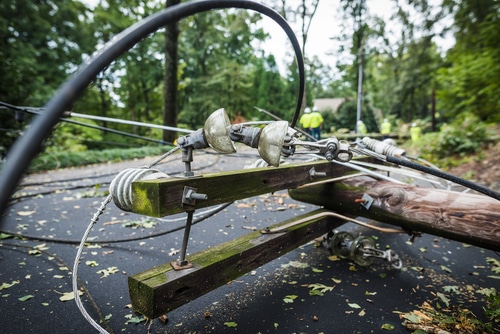 Just before 5:30 p.m., Illinois State Police and firefighters and Chicago paramedics responded to a report of a crash off the roadway near the ramps to I-190 inbound to O'Hare International Airport and I-90 West (outbound). Illinois State Police and IDOT Help trucks initially responded to a report of a vehicle well of the road of westbound I-190 and I-90 about 5:10 p.m.
Injuries took place in the crash. The rescuers found power lines down across I-190 and part or all of I-90 West. A power line was also down across a truck. The patient in the truck couldn't be reached by CFD Ambulance 2's crew as they were blocked by the downed power line. Ambulance 59 was dispatched from O'Hare and arrived traveling the wrong way on the blocked lanes of I-190.
High voltage was reported across all lanes of I-90 and across a truck. By 6:00 p.m. the truck driver was out and was transported to Resurrection Hospital by Chicago Fire Department. At 5:45 p.m. traffic on westbound I-90 was backed up to Cicero Avenue. For repairing the downed lines, ComEd and Aldridge Electric responded to the scene.