Route 66 Commission: Open Road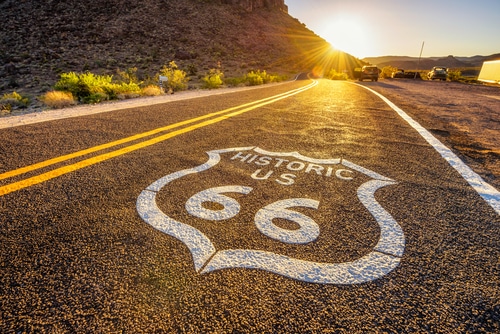 Route 66 Centennial Commission has an open road ahead. On Tuesday, to establish an organization to celebrate the 100th anniversary of the "Main Street of America", a bill passed the U.S. House. It will be heading towards the White House for the president's signature. In August, Sens. Tammy Duckworth and Dick Durbin passed the bill through the Senate in August.
Duckworth and Durbin were joined by U.S. Rep. Rodney Davis of Taylorville-a leading co-sponsor in the House. Duckworth said in a statement, "From Chicago to East St. Louis, Route 66 has played a tremendous role in Illinois's history by helping promote travel, commerce, and so much more." He said he is thrilled to see the bill pass so quickly.
"Route 66 has been keeping this country – from Illinois to California – connected for nearly 100 years," Durbin added. "In celebration of the countless family road trips, interstate commerce, and transportation feats that Route 66 has made possible, we must preserve the highway for generations to come. I'm proud the House has passed our Route 66 Centennial Commission Act, taking the next step in designating the highway as a national historic trail."
Davis said, "As America's iconic first all-paved highway under the U.S. Highway System, Route 66 has been an integral part of the history, economy, and culture of countless communities across the country, including many in central and southwestern Illinois that I represent in Congress."  The setting for the centennial was set by Davis earlier this year.
Route 66 was originally certified in 1926 and became known as America's "Mother Road" It is believed to be the first full paved roadway in the U.S. highway system. Famous Bobby Troup song covered by Nat "King" Cole, Chuck Berry, and the Rolling Stones immortalized the Route 66 in the postwar era. They said, "get your kicks on Route 66."