Pritzker signs disaster proclamation for nine Illinois counties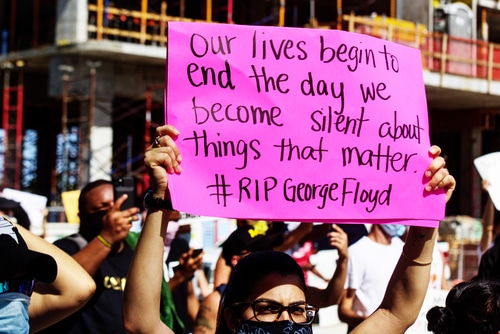 Tverdokhlib / Shutterstock.com
JB Pritzker, the governor of Illinois, issued a disaster proclamation for nine counties in Illinois. It will help these counties to keep their residents safe by using state resources, personnel, and equipment. According to the sources, these counties include Sangamon, Cook, Champaign, Cook, DuPage, Will, Madison, Kendall, and Macon.
Pritzker also activated 250 members of the Illinois National Guard (ILNG) to ensure the support of several jurisdictions throughout the state. The purpose of this activation is to protect the communities in Illinois. Pritzker said, "We have to take care of our communities and our people." He ensured that his administration would continue the deployment of Illinois State Police and the National Guards for the protection of their communities during the protests.
Pritzker said, "We work to protect Illinoisans and the First Amendment rights of peaceful protesters." Pritzker said that they would take strict actions against the rioters and looters who were taking advantage of the protests." He said about the rioters, "They steal the voices of those peacefully expressing a need for real, and meaningful change."
Pritzker added, "This anger does not come out of nowhere – it's born of decades and centuries of systematic racism and injustice." According to the news sources, the State Emergency Operations Center is monitoring the current operations. The Illinois Emergency Management Agency and other mutual aid networks are providing valuable assistance to the local government.
The state personnel deployed for operations throughout the state are taking precautionary measures to prevent the spread of the coronavirus pandemic. They are wearing personal protective equipment (PPE) during performing their duties. Alicia Tate-Nadeau, the director of the IEMA, announced the closure of all Community Based COVID-19 Testing sites on Sunday. The reopening of those sites will be announced soon, according to the IEMA.