Smooth rollout, long lines for legal weed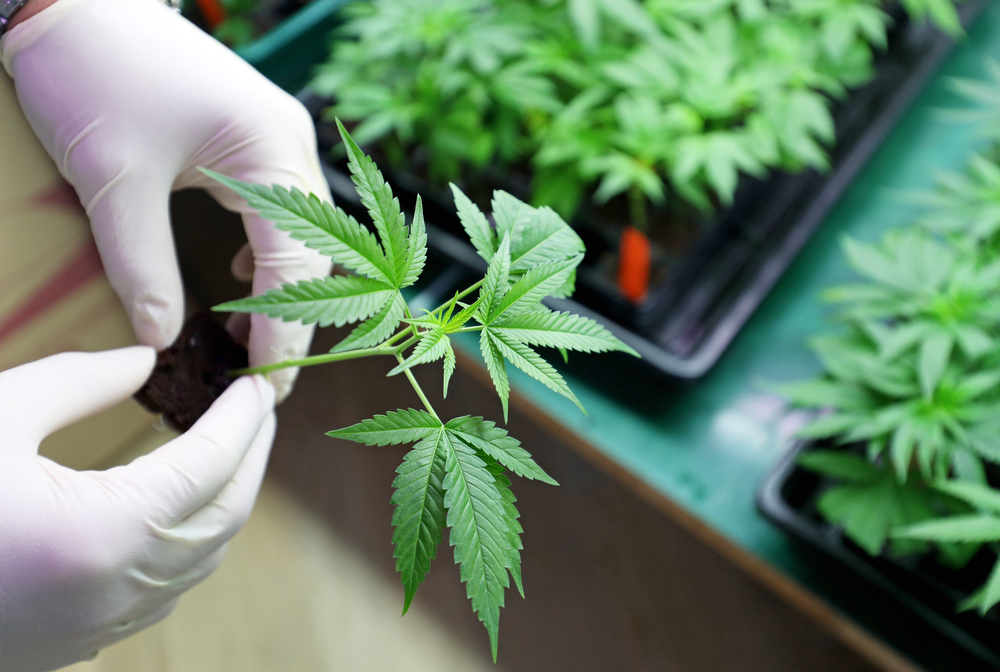 Long lines formed outside marijuana dispensaries on New Year's Day and persisted into Thursday after recreational cannabis went legal across Illinois.
Officials across the state and in Chicago cheered what state Rep. Kelly Cassidy of Chicago called a "smooth rollout of this new industry."
State officials released figures Thursday showing that, on New Year's Day alone, 45 Illinois dispensaries did $3.2 million in business over more than 77,000 transactions.
"Illinois is making history by launching a new industry that will create access to safe and legal cannabis products for our residents, while laying the foundation for social equity and our most underserved communities to be a part of the wealth created," said state Sen. Heather Steans of Chicago. "Moving forward, our top priorities for the cannabis industry are to ensure not only that it operates safely and in a way that generates much-needed revenues for our state, but that we harness the power of our state act to propel significant economic opportunity for every community and in a way that ensures diversification of the industry."
Steans and Cassidy became known as two of the four "marijuana moms" in the General Assembly as lead sponsors of the legalization bill signed into law by Gov. Pritzker with an effective date of Jan. 1, 2020.
"When we set out to legalize cannabis in Illinois, we were focused not only on generating new economic opportunity for our communities, but also addressing the inequities that have harmed our communities for far too long," Cassidy said Wednesday as she and Steans marked the first day of legal weed sales in Illinois. "I am so proud of the tireless work from my colleagues in the General Assembly and the Governor's Office to pass the state act, as well as the leadership exemplified by Mayor Lightfoot in Chicago and in many other towns across the state, where people have been thoughtful about ensuring a safe and smooth rollout of this new industry that lays the groundwork for new and diverse entrants to be included."
Illinois became the 11th state to legalize so-called recreational cannabis, but Steans and Cassidy emphasized it was the first to do it openly with an all-encompassing bill in the legislature, not by voter referendum. Parts of their bill included standards set to expunge convictions exacted over the decades in the War on Drugs — with Pritzker formally expunging more than 11,000 misdemeanor cannabis convictions on New Year's Eve — as well as allowances for communities that bore the brunt of that failed government policy to benefit from legalization through ownership of cultivation centers and dispensaries.
"As we start a new decade, Illinois has achieved a monumental milestone — launching the legalization of cannabis in a way that includes communities left behind for far too long, creates good jobs, and expunges thousands of records for those who have lost out on opportunities and ends prohibition," said Toi Hutchinson, the Olympia Fields state senator who's now known as Pritzker's pot czarina as senior adviser to the governor for cannabis control. Calling the first day of legal weed sales "a historic new day," she added, "I thank all those who worked hard to make the launch a success and will continue to dedicate themselves to expanding opportunities and righting the wrongs of the past."
Crain's Chicago Business quoted Hutchinson Thursday as saying, "Sales were great," and "we saw the lines we expected to see."
Chicago Alderman Jason Ervin led a movement last month in the City Council to try to halt legal-weed sales in the city until July, because no African Americans owned the dispensaries that were slated to open in the city New Year's Day. But both Hutchinson and Chicago Mayor Lori Lightfoot argued that the sales had to begin Jan. 1 to generate the revenue that will be used in part to subsidize that minority ownership. Lightfoot even proposed that city tax-increment-financing funds could be used to create a cultivation co-op in Chicago, with ownership stakes available to those who previously suffered low-level drug convictions.
"Chicago is very excited about the opportunities legalized cannabis will create for residents here in our city and across our entire state," Lightfoot said in a statement. "Over the past seven months, we have worked tirelessly with community stakeholders, business groups, and state leaders to ensure this new industry will not only be operated safely and responsibly, but also to help drive economic growth and jobs in our neighborhoods, particularly those that have borne the brunt of the War on Drugs. Together, we will place Chicago and Illinois at the forefront of leveraging the cannabis industry to expand social equity, and create a legalization model the rest of the nation can follow."
Chicago created an online Cannabis Center with information on both city dispensaries and applying for ownership, and Illinois pointed out that 75 additional dispensary licenses are available statewide, while also posting an information page on ownership.
Hutchinson said she's received calls not only from other states, but other nations on how to adopt legal marijuana legislatively with equity provisions.
Long lines formed at the crack of dawn Wednesday to greet sales outside dispensaries across the state, and they extended into Thursday. Sunnyside has five dispensaries across the state — in Chicago, Buffalo Grove, Elmwood Park, Rockford, and Champaign — and the Chicago location at 3812 N. Clark St. was using a two-part system on Thursday, with customers lining up across the street and down the block before being ushered over to the dispensary in smaller groups.