Spanish Community Center volunteers to visit neighborhoods, encourage residents for 2020 Census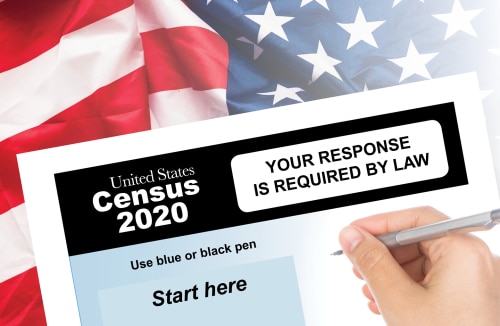 The volunteers from the Spanish Community Center (SCC) will start visiting their neighborhoods this weekend. The purpose of these visits is to encourage the residents to participate in the 2020 Census. The residents of the east and near-west sides of Joliet should expect the visits of these friendly volunteers this weekend.
The federal government is going to spend over $200 million on the federal decennial census over the next ten years in the greater Joliet area. An undercount could result in losing out on this fund. April 1 is scheduled as a Census day. The aim of the 2020 Census is to count everyone living in the US in the right place.
The residents are advised to start self-responding as early as March 12. The responses of the public are confidential and the Census Bureau does not release the responses of the residents publicly. It is unlawful for the Bureau to release the personal identification or residential identification publically. The 2020 Census questionnaire does not include any questions related to citizenship.
The SCC volunteers will wear blue census 2020 shirts and a nametag. The responsibility of these volunteers is to sign residents up for reminders to fill up the questionnaires before April 1. The Spanish Community Center is reminding the public through phone calls and emails as well. The Center is also providing on-site assistance to the public related to the Census 2020. This year's Census is going to be completed on April 1. The public is reminded to fill up the questionnaires by April 1.
The US population has been counted every ten years since 1970. The allocation of more than $800 billion in federal funding is guided by the Census data. The data is important for the well-being of the public in the fields of health, education, transportation, housing, and many more.