Teachers go on strike in Chicago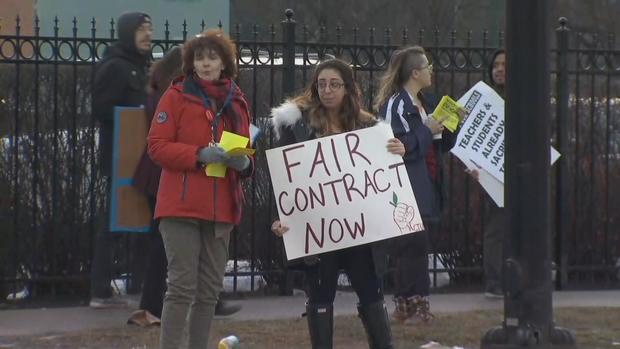 Teachers of charter schools of Chicago have gone on a strike on Tuesday. This is the second time that this has happened.
Negotiations have been going on for more than none months but to no avail. The strike is going in four unionized schools.
The teachers are demanding for a pay rise and other things as well which the CICS responded by releasing a statement saying that they have offer them the facilities they are looking for.
It's not clear when the negotiations between both the parties will resume. In the mean-time, all the parties are having trouble as the academic calendar is disrupted with the second strike this year.
The previously held strike impacted 7500 students at 15 different schools within the state and ended after six days.