Students striking for climate change action seeking adult support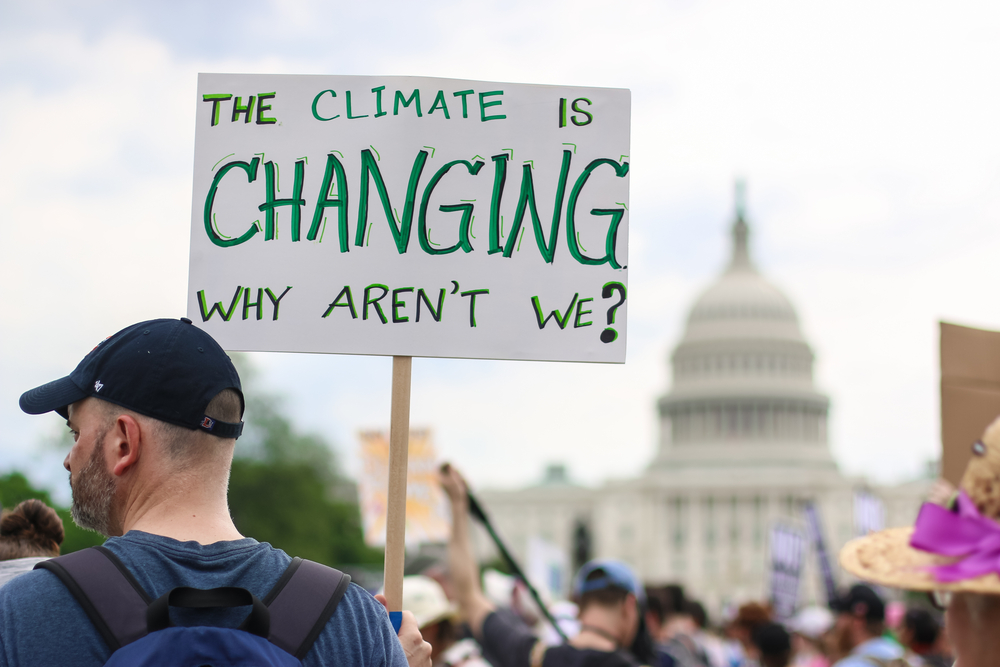 Nicole S Glass / Shutterstock.com
Students striking for climate change action have no intentions of backing down as they will be seeking their support to adults as well. They will be marching on Friday in Chicago. The Chicago Youth Climate Strike will start at 11 a.m. It will start at the south end of Grant Park in Chicago, at Columbus Drive and Roosevelt Road.
Swedish environmental activist Greta Thunberg will also be leading a rally in New York on Friday. She caught the world's eye three weeks ago by sailing across the Atlantic Ocean to United States on a zero-emissions boat. She expressed her concerns to Congress on Wednesday and will be addressing the United Nations Climate Action Summit next week.
Thunberg made an impressive congressional testimony. She started by saying, "I don't want you to listen to me. I want you to listen to the scientists." as she submitted a scientific report on climate change. Illinois Youth Climate Strike creative director at Libertyville High School, Jessica Sun Li explained the purpose of the strikes in an opinion column printed in Chicago Sun-Times.
She said, "We know governments won't deliver climate action and justice action on their own," she wrote. "We've watched them stall on aggressive policy for our entire lives. So we're going on strike to show them what people power is capable of." She said that they want to involve adults as well in the strike to show solidarity with the youth leaders and disrupt the business-as-usual politics which has brought the world near to climate destruction.
The Trump administration made intentions clear by withdrawing from the Paris agreement only months into his presidency two years ago. Democrats are voicing their opinions that the Paris Accord should be part of the U.S.-Mexico Canada Trade Agreement, which is yet to be approved by Congress.