Third Illinoisan with Coronavirus?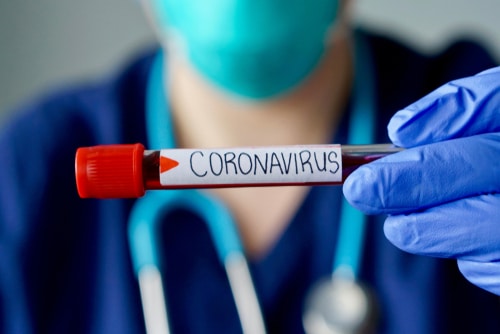 The Northwest Community Hospital at 800 West Central Road in Arlington Heights looks normal from the outside but there are unofficial reports that there was a coronavirus (COVID-19) patient admitted at Northwest Community Hospital. From the internet emails, Twitter mentions, and on TikTok video, it is declared that there is a patient suffering from Coronavirus treated in the hospital.
Cardinal News couldn't determine the gender or age of the patient. Cook County Board President Toni Preckwinkle tweeted Saturday, February 29, 2020, at 9:52 p.m. that the case was confirmed in suburban Cook County. This acknowledgment was much more vague than the first case of the virus in the United States that was announced to be in Illinois.
The hospital was immediately identified as AMITA Health St. Alexius Medical Center. In the possible third case in Illinois, we don't know from the officials the following things:
Is the coronavirus COVID-19 infection an instance of community spread — an infection of unknown origin?
Did the patient engage with multiple people at multiple locations?
Is the patient an adult, or a school-age patient?
When was the patient admitted?
Is the patient at Northwest Community Hospital in Arlington Heights or another hospital?
The Illinois Department of Public Health (IDPH) and Cook County Department of Public Health (CCDPH) announced on Saturday, February 29, 2020, that another Illinois patient (third patient) had tested positive for COVID-19. This means that the U.S. Centers for Disease Control and Prevention (CDC) lab in Atlanta, Georgia will have to absolutely confirm the positive test results.
The IDPH reported the patient is hospitalized in isolation and CDC protocols have been implemented. In an effort to reduce the risk of additional transmission, public health officials are working to identify and actively monitor individuals who were in contact with the patient.