Traffic Crash on Washington Street & Naperville Police Response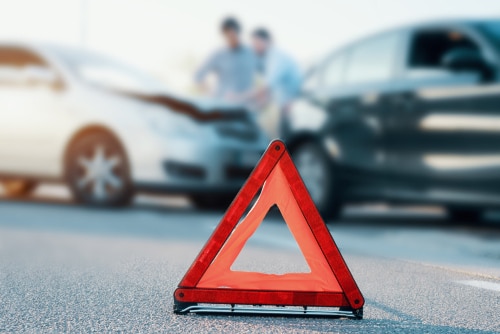 The Naperville Police Department and the Naperville Fire Department had responded to a vehicle crash on the intersection of Washington Street and 12th Avenue on Wednesday, April 1, 2020, at approximately 7:26 p.m. The crash involved a 2010 gray Honda Accord and a 2002 red Ford Focus.
A 51-year old Naperville man was driving the Honda Accord while a 24-year-old male out of Lisle was driving the Ford Focus. According to an initial investigation, Honda Accord was traveling westbound on 12th Avenue as it failed to stop at the stop sign. The Honda Accord struck the Ford Focus that was traveling northbound on Washington Street.
The Ford Focus struck a utility pole just north of the intersection as it lost control. There were 19-year old male and a female passenger in the Ford Focus. They were transported from the scene to local hospitals with potentially life-threatening injuries. Members of the Naperville Traffic Unit trained in accident investigation and reconstruction responded to the scene for the investigation due to the nature of the incident.
Washington Street was closed between Ogden Avenue and Bauer Road. The area was reopened at approximately at 11:27 p.m. till then the traffic was rerouted. Initially, the Honda Accord driver was cited for failure to stop at a stop sign. However, an investigation is going on to the crash.
Anyone with information regarding the accident is asked to contact the Naperville Police Department's Traffic Unit at (630) 420-8833.