Tully Monsters Defeat Deep Dish 9-6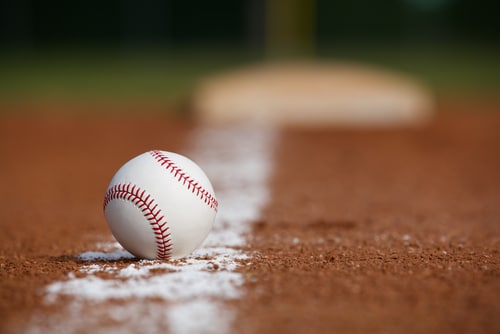 The Tully Monsters and the Deep Dish clashed on a humid evening at DuPage Medical Group Field. The Tully Monsters were looking for revenge as they suffered their first loss last night to the Joliet Slammers. The Monsters wasted no time to register on the scorecard. At the top of the 1st, the Tully Monsters put a two-spot on the board.
Followed by a Philip Caulfield walk, leadoff hitter Caleb Ricca smoked a double into the right-center gap. Michael Deeb and Christian Funk hit two back-to-back RBI singles two batters later. Justin Jones responded for the Deep Dish in the bottom of the 2nd. With a 1-2, Jones smashed a fastball over the left-field fence.
The Tully Monsters had a big 3rd inning as in the top, they scored six runs. After the first two batters of the inning were hit by pitches, the Monsters had the momentum and ran with it. Michael Deeb smacked a 2-RBI double, Aaron Bond crushed a 3-run home run, and Caleb Ricca hit an RBI-double. As the inning ended, the Monsters led with 8-1.
Two innings later, the Tully Monsters increased their lead to 9-1. Aaron Bond hit a double for his second hit of the day to the right-field gap. Robbie Kellerman scored a single, and Philip Caulfield singled to drive in Bond from third. The Deep Dish ended their drought with a huge five-run inning. Brandon Riley started the inning off with a single.
Justine Jones scored a double. Erik Ostberg hit both runners in with a single. A walk from Jack Strunc put two runners on for Glenallen Hill Jr. The young stud capitalized the moment with a hit inside the park home run to left field, which made it a 9-6 ball game. In the 9th inning, Alex Jorgenson came in from the bullpen for the Deep Dish. He struck out one batter and two others to fly out. Sean Leland shut down the Deep Dish in the bottom of the 9th.