Two ceremonies to take place in Aurora as Veteran Days activities on Nov. 11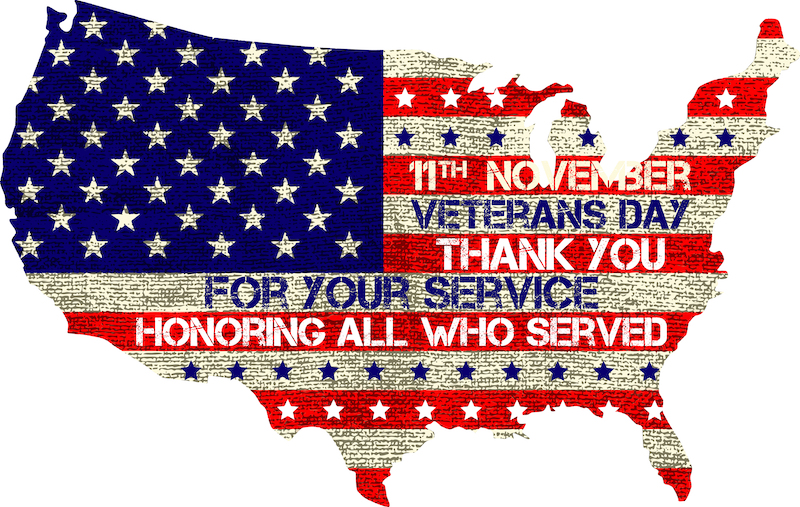 The Aurora Veterans Advisory Council and the City of Aurora are going to organize the Veterans Day Parade on Monday, November 11, 2019. The parade will start at 10:15 am. The theme of the parade is 'Serving Our Country and Community'. The aim of the parade is to honor the veterans who served the United States and Aurora selflessly.
The veteran who served in the military and in the community will be honored in the parade on Nov. 11 under the theme of 'Serving Our Country and Community'. Rodolfo 'Rudy' Rodriguez, a former US Navy aviator, will speak at the Veterans Day Parade. He has served the country for 15 years and traveled the whole world. He will be back in Aurora this weekend.
'Serving Our Country and Community' parade will kick off at 10:15 am from the intersection of Benton Street and Broadway Avenue and it will end up at the GAR Memorial, 23 E. Downer Place. Mayor Richard C. Irvin, a US Army veteran, and other local leaders will speak at the parade in the special celebration at Downer Place. The keynote address will be done by veteran Rodriguez.
A book signing ceremony is organized at the Pierce Art and History Center, Downer Place. Brent Peterson, a renowned author of Aurora, will sign the copies of his book and greet with the public. He wrote a book named Once Upon a Lifetime, An Epic True Story of Corporal William Wesley Bennett, USMS. The book signing event will take place just after the conclusion of the Veterans Day Parade.
The visitors will be served with the coffee and donuts by the city and historical society. The book is considered as one of the most detailed Marine action documents in the history of Aurora. You can buy the book online as well from www.aurorahistory.net. The book can be bought from the gift shop of the Pierce Art and History Center. The gift shop will stay open from 9 am to 1 pm on Veterans Day. The cost of the book is $18+tax. The historical society members will get a 10% discount.