Veteran's Day to be Celebrated Virtually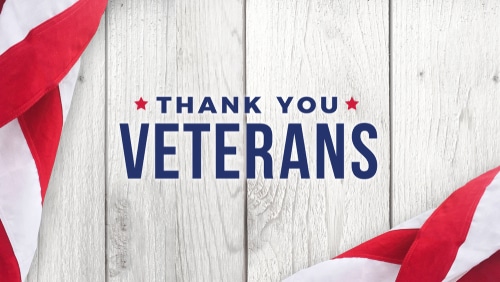 The City of Elgin will be honoring the nation's veterans. In partnership with American Legion Post 57, the City of Elgin will honor the veteran's virtually at the annual Veterans Day Ceremony. It will take place at 11:00 a.m. on Wednesday, November 11 live on the City of Elgin Facebook Page. After the event takes place, you can view it on the City's website and YouTube channel.
Tune in and join in to honor those who have served in the United States Armed Forces. Tricia L. Dieringer's words will welcome the ceremony. Elgin Fire Chief Robb Cagann and Elgin Police Chief Ana Lalley will also participate in the event.
The guest speaker of the event is Mayor David Kaptain. Musical selections and representation from the American Legion Elgin Post 57 will also take place in the event. Due to COVID-19 pandemic restrictions, the ceremony will be held virtually. Please contact the Assistant Director of Parks and Recreation Barb Keselica at 847-531-7056 or visit www.cityofelgin.org/events, for more information.