UIUC achieves a new record in terms of the number of students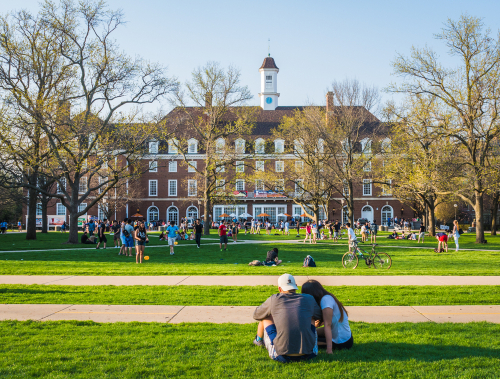 Leigh Trail / Shutterstock.com
The University of Illinois at Urbana-Champaign has enrolled over 50000 students. The Chicago campus of the university hit 33000 students. The annual figures of the university have been released today and they revealed that the UIUC set a new record.
The tenth-day figures of three campuses of the University of Illinois System found 88861 students. The three campuses include Urbana-Champaign, Chicago, and Springfield. The University of Illinois System witnesses an increase of 3% students as compared to the last year. UIUC hit 51196 students this year. It is the first time when UIUC crossed the figure of 50000 students. UIC hit 33390 students which is an increase of 5.4 % students this year. 2019 is a fifth straight record year for the UIC.
The Springfield campus, a small liberal-arts institute, witnessed a drop of 6.6% students this year. The good thing is that the campus welcomed 373 fresh students. It is an increase of 18 percent in the number of freshmen in the Springfield campus. Tim Killeen, the President of the University of Illinois System, said, "The university is on pace to meet its goal to register 93600 students overall by fall."
The students of Illinois were keen to fly to other states for their studies and it reached the level of crisis in Illinois during the tenure of Bruce Rauner. Killeen said that the number of students had risen 9% since 2016 in the University of Illinois System.
JB Pritzker, the governor of Illinois, cheered the efforts of the university. Pritzker said, "When our state sends the message that Illinois schools are world-class centers of learning, they attract the world-class students." He added that he was working hard with both parties to provide as much fund to the students as possible. The financial aid has tripled over the last decade in the University of Illinois System. Pritzker said that the higher education of Illinois has a bright future and he is keen to make it world-class.