US software tycoon faces tax evasion allegations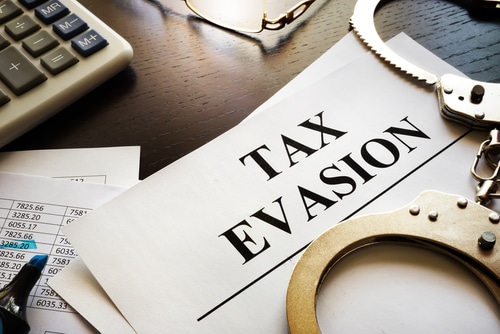 Robert Brockman, the CEO of Reynolds & Reynolds, has been facing the allegations of hiding $2 billion income from tax authorities over two decades. He allegedly used a network of offshore companies to hide his income from authorities. He was also charges of being operating a fraud scheme related to the debt securities.
Brockman appeared in a federal court in Houston, Texas, via a teleconference. He pleaded not guilty to the charges during his virtual court appearance. Robert Smith, a US billionaire, alerted the prosecutors about the alleged activities of Brockman. Smith grabbed huge fame when he promised students to pay all student debt for 2019 graduates during his speech at the graduation ceremony of Morehouse College.
The US Justice Department alleged Brockman, 79, of being involved in a fraud scheme in which he used a family charitable trust and some offshore companies to hide his income. The offshore companies were allegedly based in Bermuda and St. Kitts and Nevis. He allegedly used these companies to hide income he got from investments in private equity funds, according to the statement.
According to the prosecutors, Brockman allegedly used secret code names and encrypted emails to manage his investments in private equity funds. In total, Brockman is currently facing 39 charges related to tax evasion, wire fraud, and money laundering. US Attorney David Anderson said that Brockman was also allegedly involved in buying and selling debt securities in his own company. He allegedly broke a promise to investors.
Smith admitted his role in the tax evasion scheme through a non-prosecution agreement. He admitted his involvement in managing four offshore companies. He accepted to pay more than $139 million in taxes and penalties as a result of a non-prosecution agreement. According to Forbes, Smith is the richest African-American in the US. He is the founder of Vista Equity Partners in San Francisco.