West Indies ready to take on World Cup Challenge 2019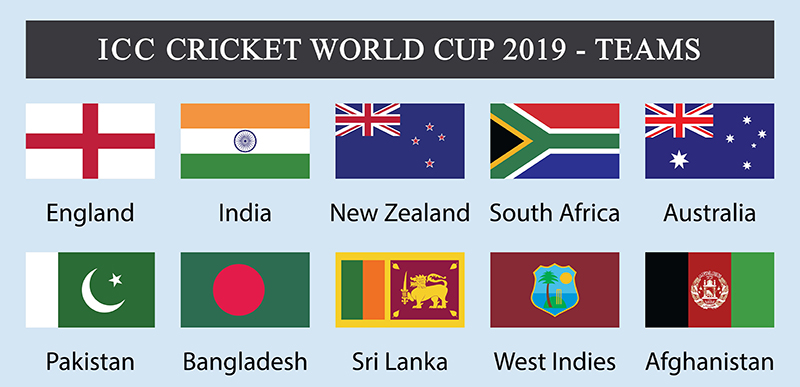 Sheldon Cottrell, West Indies fast bowler, said that they are in a great state of mind and they are ready to take on the World Cup challenge. West Indies has shown off some of the colorful players in the past few years. The team always keep fun along with the cricket on the ground and it is looking ahead for the ICC Men's Cricket World Cup 2019.
West Indies will play the second warmup game against New Zealand on 28th of May. Cottrell said in an interview ahead of the second warmup game, "I have not seen such a chemistry in the team before as everyone is happy in the camp and we are enjoying our stay in England and Wales". The team is looking for some last-minute decisions in the form of warmup clashes.
The first warmup game vanished away against South Africa due to the rain. Just 13 overs have been bowled in that game which is unfortunate for both teams. There is a second chance for West Indies to bring last make up in the form of a match against New Zealand. New Zealand is a tough opponent in the English conditions.
Cottrell said, "I am taking the game against New Zealand quite seriously as it is the final warmup opportunity before the world cup". He added, "I want to know what I can do and what I need to do ahead of the big tournament as we need to look for a top shape". Cottrell said about his learning curve, "I am taking advantage of the company of some experienced players in the West Indies lineup – such as Chris Gayle, Jason Holder, and Kemar Roach – It is a great thing for me to play with them".
Cottrell said, "I am happy with my performance and I am still a student of the cricket. I am still learning about the improvements in my performance". He added, "I do not miss a chance of learning from the experienced guys in the squad". He told about his fitness that he is at 90 percent of his performance and he is looking to reach the 100 percent mark. Cottrell is hopeful for achieving the targets.