Which U.S. airports are the cheapest and most expensive?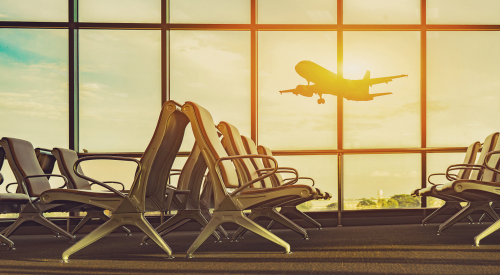 According to the Transportation Safety Administration, flying records are going to break as the Thanksgiving holiday travel period is going to get crazy. To help the consumers, travel website The Points Guy has evaluated which airports are the most and least expensive as factors like airfare and a cup of Starbucks is included.
The average cost of domestic tickets comprises 50% of the airport score. The remaining percentage was based on the following additional costs including:
the average cost of a cup of coffee
luggage-cart rental costs
24-hour parking fees
the number of priority lounges in relation to passenger volume
and the cost for ride-hailing services, like Uber and Lyft, to the nearest city center.
According to the Points Guy, the McCarran International Airport in Las Vegas is the most affordable airport in America. The airport had $248.27 average domestic airfare which was the most affordable. In terms of lowest average baggage cart rental price, it tied with 30 other airports at $4.75. Orlando International Airport in Orlando, Florida came in at second while third place went to Fort Lauderdale-Hollywood International Airport in Fort Lauderdale, Florida.
The most expensive airport is the Newark Liberty International Airport in Newark, New Jersey. It had a relatively inexpensive average airfare but the average ride-share contributed it to be the most expensive airport in U.S. U.S.' second most expensive airport is John F. Kennedy International Airport in New York City. Dulles International Airport in Dulles, Virginia ranked 3rd.
Top 5 affordable airports are:
McCarran International Airport (LAS) in Las Vegas, Nevada
Orlando International Airport (MCO) in Orlando, Florida
Fort Lauderdale-Hollywood International Airport (FLL) in Fort Lauderdale, Florida
Norman Y. Mineta San Jose International Airport (SJC) in San Jose, California
Oakland International Airport (OAK) in Oakland, California
Top 5 expensive airports are:
Newark Liberty International Airport (EWR) in Newark, New Jersey
John F. Kennedy International Airport (JFK) in New York City, New York
Dulles International Airport (IAD) in Dulles, Virginia
San Francisco International Airport (SFO) in San Francisco, California
LaGuardia Airport (LGA) in New York City, New York