Fears of a U.S. recession over?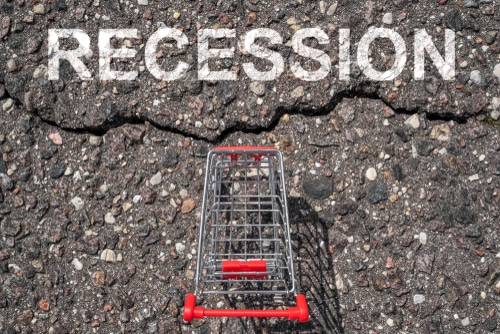 Halloween may be scary but the U.S. economy looks less scary around the festive period. U.S. and China are on the talking table, the economic indicators are looking solid. The stock market is soaring while corporate earnings are off the roof. The bond market is also showing positive signs which were not expected.
These signs are wearing out the calls that America could face recession as of next year. Even the top Wall Street Firms are telling clients that the chance of a recession is modest. Goldman Sachs puts the risk level at 24 percent. Barclays says less than 10 percent. Morgan Stanley says "around 20" percent. Jan Hatzius, Goldman's chief economist wrote in a note that "Our view [is] that the risk of recession remains moderate."
Everyone including the Federal Reserve officials is saying that the recession has subsided. Tom Barkin, president of the Federal Reserve Bank of Richmond said that "How likely is it that there's a recession on the horizon? … I don't see one being imminent, unless we talk ourselves into one." Barkin pointed out that optimistic news from U.S.-China trade talks and Brexit is indicating no chance of a recession.
The economy is cooling down and stabilizing. Barkin, along with many others were worried in August that something worse is going to happen especially including which includes Maryland, the District of Columbia, North Carolina, South Carolina, Virginia and most of West Virginia.
Barkin said, "I do believe the news has gotten better. I wouldn't go as far as to say we've gotten to 'good.'" Barkin is a man of experience as he spent three decades at consulting firm McKinsey, rising to be the chief financial officer of the company before becoming Richmond Fed president last year