United States Officially Exits Paris Climate Accord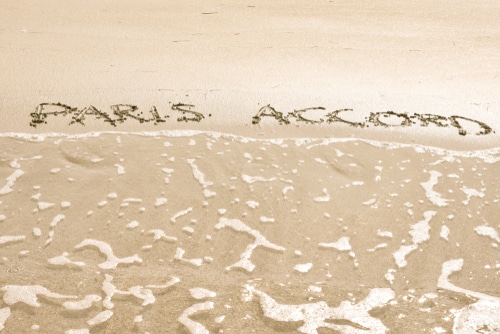 United States becomes the first country to officially leave the Paris climate accord Wednesday. The historic agreement was aimed to protect the planet from the worsening climate crisis. However, US could quickly rejoin the agreement depending upon the presidential election's result.
Democratic candidate Joe Biden had pleaded to reverse President Donald Trump's decision to abandon the accord which was ratified by 189 countries. 2020 has seen record-breaking wildfires, hurricanes, etc. US becomes the only country to formally pull out of the deal since it was adopted in 2015. As per the rules of the agreement, a country cannot officially leave for one full year after notifying the UN of its intent to withdraw.
On November 4, 2019, US sent notice of its intent to leave. A US State Department spokesperson said Wednesday, "The United States notified the United Nations of its withdrawal one year ago, on November 4, 2019. Per the terms of the Agreement, that withdrawal takes effect exactly one year after delivery of notification. Today — November 4, 2020 — the United States is no longer a Party to the Paris Agreement."
Trump first announced plans to leave the accord more than three years ago. His administration has also shown little to fight the global climate fight. However, US could rejoin the agreement. The outcome of the election will determine US's decision. Trump hasn't shown any indication of rejoining the agreement if he gets re-elected.
Joe Biden has vowed to reenter the agreement if he becomes the US President. He has also promised a $2 trillion climate plan calls for the US to reach 100% clean electricity generation by 2035. If Biden gets elected, his inauguration will be on January 20. He could submit a notice to the United Nations and just 30 days later, the US would officially be back in.