Trump issues pardon of three service members in war crime cases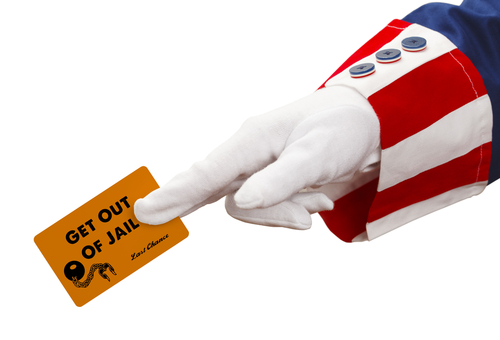 Donald Trump, the Commander in Chief, has cleared three service members in war crime cases. He used his power for removing the charges and convictions against the members. He overruled the military leaders who had sought to punish them. Trump announced in a statement released on Monday that he was ordering the full pardon of Clint Lorance, Maj. Mathew L. Golsteyn, and Edward Gallagher.
Clint Lorance is a former Army Lieutenant and he is currently serving the sentence of 19 years in prison in a military prison at Fort Leavenworth. He was convicted on the charges of killing two civilians. Maj. Golsteyn is an Army Special Forces officer and he is facing charges of murder. He is accused of killing an unarmed Afghan. Edward Gallagher is a Chief Petty Officer and a Navy SEAL. He was convicted over a lesser offense in a war crime case.
The White House statement stated, "The president is ultimately responsible for ensuring that the law is enforced and when appropriate, that mercy is granted." Trump said that he wanted to give confidence to the soldiers to fight for the country. The current decision is taken by Trump on the base of his power as commander in chief. Mark Esper, the defense secretary, and Ryan McCarthy, the Army secretary, showed their concerns over the current move of Trump.
They said that the clearance of three service members would undermine the military code of justice. They added that it would serve as a bad example to other troops in the field. The Washington Post first revealed the move of Trump. Pete Hegseth, one of the hosts of Fox & Friends on the Fox News, also highlighted the move in their last week's preview. Hegseth said, "The benefit of the doubt should go to the guys pulling the trigger."
Trump said on Twitter in October, "We train our boys to be killing machines, then prosecute them when they kill." According to the experts, any other service member apart from these three did not get the presidential pardon for committing violent crimes.