Winter Market grows as Winter Lights joins in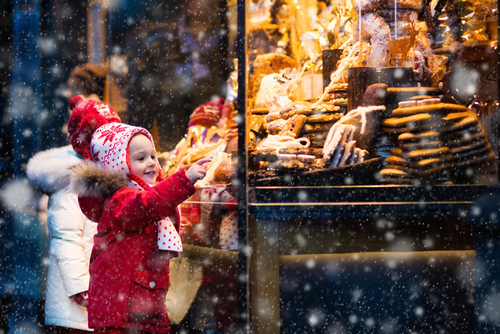 Aurora, IL – Window Lights has a new addition in the form of an indoor winter market. The lineup will be on Friday Nov.22. The Winter Market will have shops and museums throughout downtown Aurora. They will have pop up shops that will feature the work of local artisans and makers.
People will have an amazing opportunity to have a head-start on holiday shopping as dozens of local artisans and vendors will showcase their work at a handful of locations. The shoppers can buy unique work at the following locations:
Society 57
SciTech Hands On Museum
Pure Skin Solutions
All Spoked Up
If These Walls Could Talk
Gary Brown Art Gallery, and more.
There will be hosting of All Out Records at If These Walls Could Talk, 32 S. Stolp Ave. You can get hold of the vintage album pop up shop. You can buy local items including Aurora t-shirts, ornaments, and other one-of-a-kind items at Aurora Historical Society at David L. Pierce Art and History Center, 20 E. Downer Pl as they will open a gift shop.
The "Gifts of Love" will be the opening activity of Gary Brown Art Gallery, 7 S. Broadway. This will feature art, photography, and the International House of Hope. You can buy unique handmade gifts from rescued victims of human trafficking. 6 to 9 p.m. Pure Skin Solutions, 26 S. Stolp Ave., will host Luv that Scrub and Ms. P's Gluten Free Sweets. 5 to 9 p.m.
The holiday season will officially start with the annual Winter Lights holiday celebration from 6 to 9 p.m. on Friday, Nov. 22. There will also be food trucks to enjoy amazing food. The Winter Lights wouldn't be possible with the collaboration of Aurora with Aurora Downtown, which is a nonprofit organization of downtown business and property owners.