9-year sentencing for the 'Drug Llama'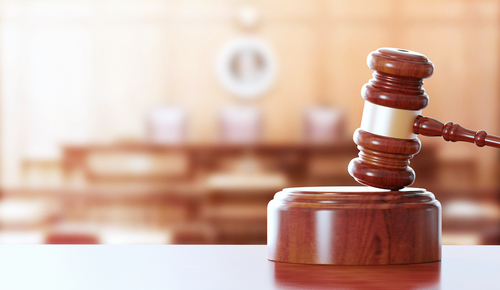 The United States District Court for the Southern District of Illinois has sentenced Brandon Arias (a.k.a "The Drug Llama") to 9 years in federal prison. The sentencing is given for 'The Drug Llama's" role in conspiring to distribute fentanyl throughout the United States via the "dark web." The prosecution of the case began in January 2019 when an indictment was filed against Arias (34) and his co-conspirator, Melissa Scanlan (32).
The indictment had charged Arias of:
conspiracy to distribute fentanyl
illegally distributing fentanyl (five counts)
selling counterfeit drugs
and misbranding drugs.
Arias had pleaded guilty to these charges back in July. She was not alone as Scanlan also pleaded guilty o her role in the conspiracy, as well as her participation in an international money laundering conspiracy and a separate count of aiding the distribution of fentanyl resulting in death. Scanlan will be sentenced on Feb.10, 2020.
The court filings say that Arias and Scanlan had created an account on "Dream Market" and created a moniker "The Drug Llama". In that dark web market place, they sold a substantial amount of narcotics. Their 'operation ran for more than two years in which they distributed about 1,000 fentanyl and acetyl fentanyl pills every week.
The pair had raked in over $100,000 which they split evenly. Fentanyl is a highly addictive and oftentimes lethal opioid painkiller. U.S. Attorney Steven D. Weinhoef said, "Criminals like Brandon Arias who recklessly flood our communities with opioids may think they can evade detection in the shadowy corners and back alleys of the internet. But they will find no quarter there."
Special Agent in Charge Charles L. Grinstead, FDA Office of Criminal Investigations Kansas City Field Office said, "Illicit opioid distribution, whether online or through conventional drug distribution methods, and the resulting overdoses and deaths are a continuing national crisis; those who contribute to that crisis through their illegal actions will be brought to justice."