$1 billion fraud scheme charges for Health Technology former personnel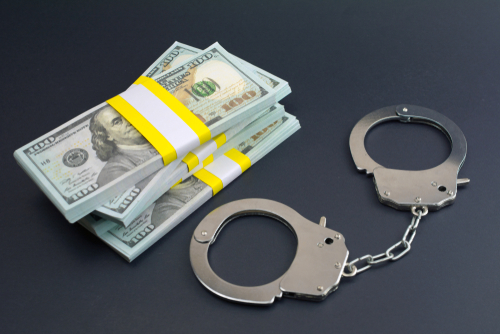 Outcome Health (Outcome)'s four former executives and two former employees are charged in a $1 billion fraud scheme. The Chicago-based health technology start company's former personnel are charged for targeting the company's clients, lenders, and investors, and involved approximately $1 billion in fraudulently obtained funds.
The company was founded in 2006. The superseding indictment charged filed in the Northern District of Illinois was unsealed today. The executives charged are:
Rishi Shah, 33, of Chicago, the co-founder and CEO of Outcome Health
Shradha Agarwal, 34, of Chicago, the president of Outcome Health,
Brad Purdy, 30, of San Francisco, Calif., the chief operating officer and chief financial officer.
Ashik Desai, 26, of Philadelphia, Penn., the executive vice president of business operations and, more recently, the chief growth officer of Outcome.
Two other persons were also previously charged. They were
Kathryn Choi, 29, of New York, N.Y., a senior analyst.
Oliver Han, 29, of Chicago, an analyst.
Desai will make an initial appearance and arraignment on Dec.3, 2019 at 10:00 am. Desai will be presented before U.S. District Judge Thomas M. Durkin. There are no dates set for Shah, Agarwal, and Purdy as of yet. Choi and Han will be presented before U.S. Magistrate Judge Jeffrey Gilbert. On Dec. 5, 2019. Assistant U.S. Attorney Brian Hayes, Chief of the Criminal Division for the Northern District of Illinois says, "The deception alleged to have been committed by the defendants tricked clients into paying for advertising it failed to deliver and served to falsely inflate the value of Outcome Health."
Principal Deputy Assistant Attorney General John P. Cronan of the Justice Department's Criminal Division added, "Outcome's former executives and employees allegedly deceived lenders, investors, and their own auditors by falsely representing revenue for additional profit."