Hernandez hosts town hall meeting to discuss new ideas for legislation, residents are invited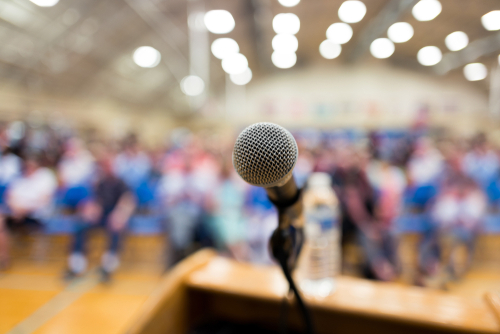 State Representative Barbara Hernandez, D-Aurora, invited the residents to attend a town hall meeting on December 4, 2019, from 6:30 pm to 8:30 pm. She will provide an update to the residents on a recently passed legislation. The meeting will be held at Waubonsee Community College.
Hernandez said, "Meeting with the residents face-to-face is the best way to hear their feedback and listen to their concerns." She added that she wanted to inform the community members about the work being done in Springfield. The fall veto session is wrapping up and the spring veto session is about to come in Springfield.
Hernandez said that it was important to talk with the residents about the work being done for the betterment of the families in Illinois. Hernandez will also give an update on new legislation to the public after the end of the fall veto session. The new legislation includes the measures to set the price cap for insulin to $100, ethics reforms, and property tax relief.
The public will be allowed to ask questions and discuss the local and state issues in the meeting. Hernandez said, "I am committed to building a stronger Illinois." She added that the first thing in building a stronger Illinois was to listen to the residents. The ideas of the residents for new legislation will be taken in the meeting. She hoped that the residents would come to attend the open discussion session at Waubonsee Community College on December 4.
If you are looking for more information about the event then you need to contact the Constituent Service Office of Hernandez by calling at 630-270-1848. You can also send an email with your queries at RepBarbaraHernandez@gmail.com. The address of the Springfield office of Rep. Hernandez is 233-E Stratton Office Building, Springfield, IL 62706. The address of the district office of Hernandez is 540 W. Galena Blvd., Aurora, IL 60506.