Lightfoot calls for action to save generation in STEP Summit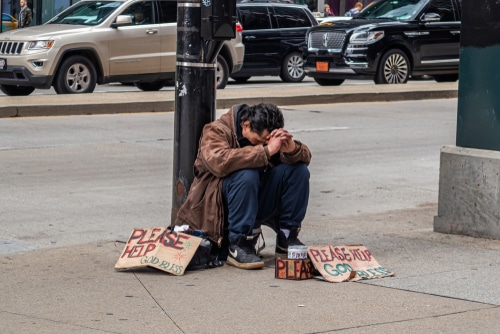 rawf8 / Shutterstock.com
Lori Lightfoot attended the Solutions Towards Ending Poverty (STEP) Summit at the University of Illinois at Chicago Forum. She said, "If we do not do something now, I fear we are going to lose another generation of kids." The summit brought the leadership of Chicago, community members, philanthropic leaders, and non-profit organizations' heads in one place.
The purpose of the poverty summit is to find a solution for the end of poverty through speeches, discussions, and brainstorming sessions. Lightfoot said that the city government must be taken as a tool to facilitate important discussions. Samir Mayeker, Lightfoot's deputy mayor for economic and neighborhood development, said that the summit helped in generating several ideas to target poverty.
Lightfoot focused on the importance of providing assistance to the small business in targeting poverty. She said that there was a need to create community spaces and reforming fines and fees. The reformation of fines and fees will allow the residents not to lose their cars and driving licenses, according to her. She added that those steps would produce immediate impacts on the lives of the residents of Chicago.
Lightfoot said, "I know what it feels like to struggle. So we have to do better for those kids." She said that she witnessed several programs during her 30 years in Chicago that intended to address poverty. Lightfoot said, "The prime goal of the poverty summit is to really focus and use government as both a convener and as a leader in this work."
Lightfoot appreciated her Invest South/West initiative while talking in the summit. This initiative is targeting 10 neighborhoods on the West and South sides of Chicago. Lightfoot said, "The 10 is a start, not an ending." Sybil Madison, Lightfoot's deputy mayor for education and human services, said that the Universal Basic Income (UBI) program needed to be expanded. In the end, Lightfoot said that her administration was committed to ending poverty.