11th anniversary of campus shooting Northern Illinois University to hold silence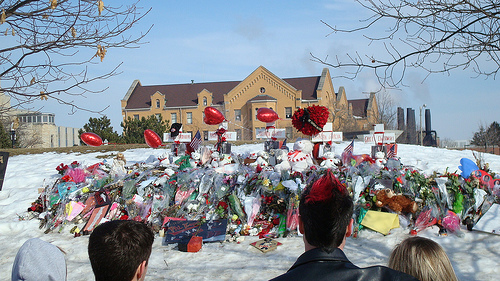 The students of Northern Illinois University hold a moment of silence in the memory of 5 students killed on Feb 14, 2008. The names of the killed students were Catalina Garcia, Julianna Gehant, Ryanne Mace, Daniel Parmenter, and Gayle Dubowski. The unfortunate incident happened when a student, Steven Kazmierczak, opened fire on the fellow students in the lecture hall. John G. Peter, president of the Northern Illinois University, said on Facebook, "May we always remember the precious students which we lost at that horrific day".
Five students were killed in that incident and more than dozen were injured as well. The school will remember the precious lost students by holding silence for a moment. The gun incidents at schools must be stopped.