330 COVID-19 cases reported in Illinois on Wednesday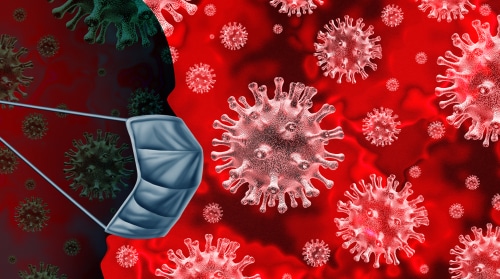 330 new COVID-19 cases have been reported in Illinois on Wednesday. The death toll topped 19 in Illinois after the confirmation of three new deaths. It is the highest number of coronavirus cases reported in a single day in Illinois so far. JB Pritzker, the governor of Illinois, conducts a daily briefing on the coronavirus pandemic at the Thompson Center in Chicago with Dr. Ngozi Ezike, the director of the Illinois Department of Public Health.
Dr. Ezike said, "We will see cases continue to grow." The residents of the state are advised by Dr. Ezike to stay at their homes and follow the guidelines given by the Centers for Disease Control and Prevention (CDC). She added that the number of fatalities could be reduced by practicing social distancing all across the state.
Pritzker said, "The sacrifices that you are making are saving lives." A total of 1865 coronavirus cases has been reported in Illinois so far. According to the latest stats, the cases have been reported in 35 counties of the state. The three new deaths involved a patient from Kane County in his 90s, a patient from Cook County in his 60s, and a patient from Will county in her 50s.
Pritzker said that they were working to minimize the effects of the pandemic on the economy of the state. The tax filing deadline has been extended by the government from April 15 to July 15. The COVID-19 stimulus bill of $2 trillion has been passed by the US Senate and sent to the Congress. Pritzker admired the efforts of Tammy Duckworth and Dick Durbin, the US Senators, in the passage of the bill.
Pritzker said, "This was a record-breaking emergency relief package and much-needed for our state." Pritzker has already announced three programs of $90 million to help businesses to stay in the market. Lori Lightfoot, the mayor of Chicago, said, "In the face of this global pandemic we all must play our part in flattening the curve locally. She advised the residents of Chicago to maintain social distancing while going outside.