US Department of Agriculture releases monthly crop production report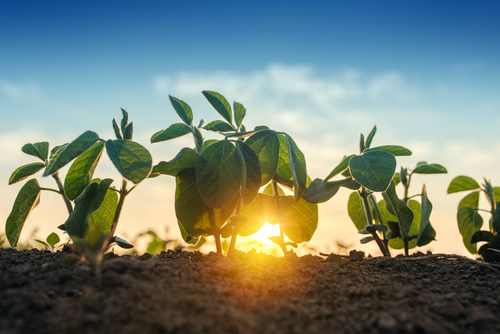 The crop production in Illinois held steady in November despite the early snow that hit much of the state last month. The estimated harvest of corn and soybeans remained down as compared to the data of 2018. The soybean harvest downed almost a quarter from the 2018 record.
The monthly crop production report was released by the US Department of Agriculture on Friday. According to the report, the estimated corn and soybean harvest remained steady in Illinois in November. The corn acreage in Illinois also dropped from 10.9 acres in 2018 to 10.3 acres in 2019. The expected yield of corn also dropped to 179 bushels this year from 210 bushels last year.
The report revealed that the Illinois corn production was dropped from 2.3 billion bushels last year to 1.8 billion bushels this year. On the list of the state corn production, Illinois remained at the second spot after Iowa. Nebraska stood third on that list. According to the national figures, the crop acreage was expected to increase this year.
According to the FarmWeekNow.com, the lowered crop estimate boosted the price of corn. The final harvest report will be released in January. The harvest is expected to drop in the last period of 2019 and it will boost the price. Half of the corn crop is still in the field. Joe Camp of AgriVisor said, "The lasting takeaway is the US corn yield is down and could continue to go that direction". He added that it was quite friendly.
The soybean yield fell from 50.6 bushels an acre last year to 46.9 this year on the national level. The national acreage of soybean also dropped from 87.6 million acres last year to 75.6 million acres this year. The Illinois soybean acreage fell from 10.5 million acres last year to 9.9 million acres this year. However, Illinois remained the top producer of soybeans this year. Iowa is on the second spot in the list of top soybeans producing states of the US. Trade ware of Trump with China affected the production of soybeans this year.