Andrew Grams to depart from Elgin Symphony Orchestra Conductor Post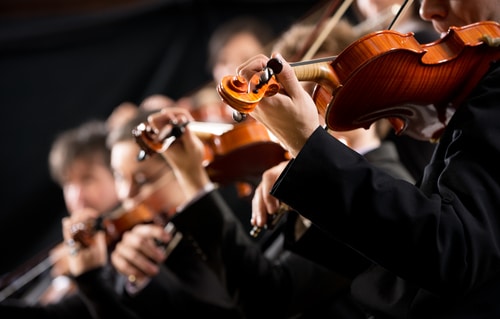 It has been an amazing seven years for Andrew Grams with the Elgin Symphony Orchestra but he has decided to call it a day as Music Director and Conductor at the end of the 2020/21 season. Grams says that he is proud to be Elgin Symphony Orchestra's Music Director which has helped raised the level of the orchestra.
Grams said, "After enjoying the privilege of being the Elgin Symphony Orchestra's Music Director for seven extraordinary seasons of music-making, I make this decision proud of the work we've done to raise the level of the orchestra and all we have achieved in making the connection to the community it serves even stronger. Thanks to these accomplishments, I have discovered in myself a passion for teaching and sharing music in different ways and I now seek to open time in my diary to allow me to pursue more of this kind of work."
After an extensive international search, Grams had joined the Elgin Symphony in 2014. He had become a favorite of Elgin Symphony audiences with his charismatic conducting and easy accessibility. Grams had been a frequent traveler as he worked extensively with the following orchestra:
Toronto Symphony Orchestra
Montreal Symphony Orchestra
Vancouver Symphony Orchestra
Orchestre National de France
Orchester der Beethovenhalle Bonn
BBC Symphony Orchestra London
Sydney Symphony
Melbourne and Adelaide Symphony Orchestras
and the New Zealand Symphony Orchestra.
Grams has vowed the audiences from traditional masterworks to holiday concert sing-alongs and the best of John Williams throughout his seven-season tenure. The ESO staff, musicians, and patrons will surely miss him and Grams will miss them. He expressed his feelings, "Please know that I am extremely grateful for having had the opportunity to helm this fine orchestra. I sincerely hope to be able to assist in attracting music director candidates to continue the work I have begun. Of course I intend to maintain a close relationship with the ESO and to continue to serve this great community well into the future."