Elgin Symphony Orchestra Announces 2021-22 Season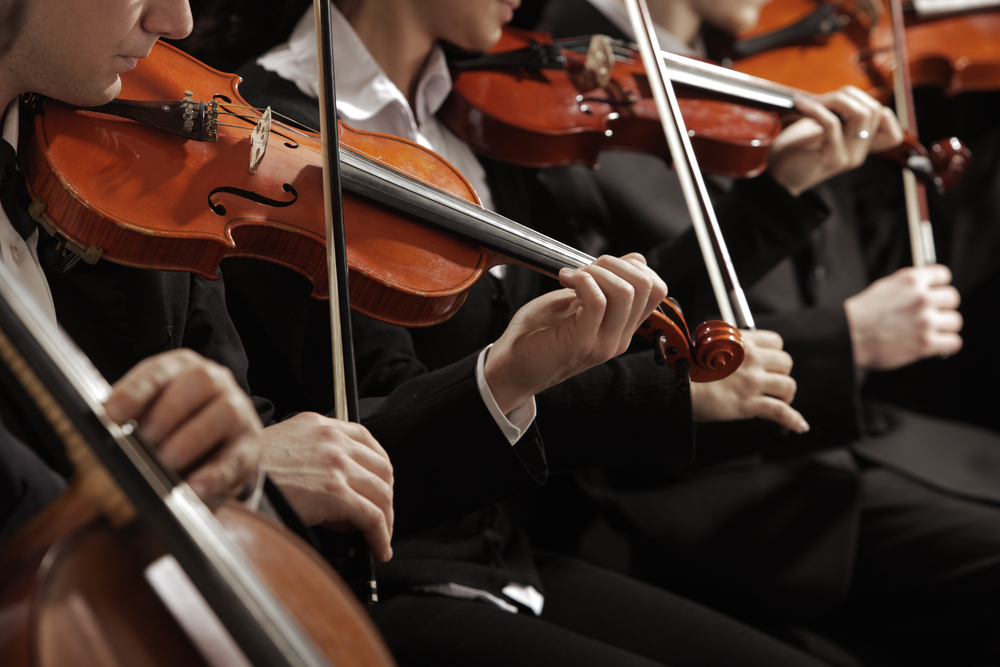 The Elgin Symphony Orchestra is excited to announce the return of concerts to the Hemmens Cultural Center in Elgin, the Raue Center in Crystal Lake and the North Shore Center for the Performing Arts in Skokie as the Symphony reveals its 2021-22 season.
Subscription sales and renewals begin July 6, 2021 online at www.ElginSymphony.org, or by phone at 847-888-4000 or in person at the ESO box office, 20 S. Grove St., Elgin, Ill, between 10 a.m. and 4 p.m. Monday through Friday.  Single tickets will go on sale Aug. 9.
The new season has something for everyone – from classics to contemporary to family-friendly holiday performances.
The works of Respighi, Tchaikovsky, Brahms, Beethoven, Mozart, Barber, Copland, Dvořák, Tallis, Vaughn Williams, Mendelssohn, Montgomery, Schumann, Wagner, Shostakovich, Miller, and Rachmaninoff are featured in the Classics series, which includes the following performances:
"Pines of Rome" on Oct. 2 and 3;
"Tchaikovsky Symphony No. 5" on Nov. 6 and 7;
"Brahms Symphony No. 2" on Jan. 8 and 9, 2022;
"Beethoven's Eroica" on Feb. 5 and 6, 2022;
"Mozart Requiem" on March 5 and 6, 2022; and
"Old American Songs" on April 2 and 3, 2022.
The Pops series includes "The Rocky Horror Picture Show Tribute" on Oct. 16 and 17; "The Film Music of John Williams" on Nov. 19, 20 and 21; and "Sergeant Pepper" on Feb. 18, 19 and 20, 2022.
Families will enjoy the "Holiday Spectacular" concerts on Dec. 10, 11 and 12; and "Mariachi!" on April 30 and May 1. Rounding out the Special Events options are the June 11 and 12 performances of "Scheherazade On The Farm", which will be held at The Venue at Goebbert's in Pingree Grove.
ESO Musical Director Andrew Grams, who is leaving the ESO in August, will return for a guest conductor appearance at the Scheherazade On The Farm performances. Other conductors for the 2021-22 season include Resident Conductor Stephen Squires, Ankush Bahl, Jose Luis Gomez, Matthew Halls, Andrew Lewis, Tania Miller, Anna Rakitina, Arturo Rodriguez, Lidiya Yankovskaya.
Guest musicians will include Sarah Davis Buechner, Robert Everson, Randall Goosby, Gabriel Martins, and Schaghajegh Nosrati.
Guest vocalists include Soprano Amanda Forsythe, Mezzo Soprano Amanda Crider, Tenor James Reese, Bass Jonathan Woody, Bass Baritone Ryan Speedo Green, and the Elgin Master Chorale.
Guest Artists include Jeans 'N Classics and Mariachi Acero.
"Our musicians and staff are eager to return to a regular schedule of playing for our patrons. We've been fortunate to have the assistance of many loyal supporters as we navigated fewer and smaller concerts during COVID. We are excited to be able to see all of our fans fill the concert halls again," said Erik Malmquist, executive director of the ESO.
As in the past, subscribers can select from the six-concert Classics series or they can build their own series by selecting any four or more concerts from either the Classics series, the Pops series or two special events to receive a subscriber discount. Ticket packages for the six-performance Classics series start at $150. Subscribers to the Build Your Own series will save $10 per Classic single-ticket price and $5 per Pops or Special Event single-ticket prices. All subscribers receive ticket discounts on subsequent ticket purchases, have no-fee ticket exchanges, and can receive a 50 percent discount on valet parking vouchers.
The ESO was founded in 1950 and became a fully professional ensemble in 1985. Over its history, the ESO has featured a roster of legendary soloists including classical music legends Yo Yo Ma, Kathleen Battle, Itzhak Perlman, Pinchas Zucherman, Sir James Galloway and James Ehnes. The ESO has been named Orchestra of the Year four times by the Illinois Council of Orchestras (1988, 1999, 2005 and 2016).
A community organization that draws its creativity and artistry from the Elgin area, the ESO is dedicated to giving back to the areas it serves. Ensemble members regularly perform at local hospitals and hospice centers, offer music education programs within local schools, and provide free experiences through the Listeners Club and open-to-the-public rehearsals.