Chancellor of UIS announces retirement after leading for 9 years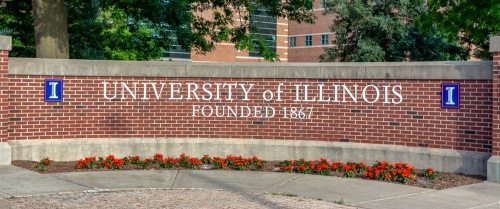 Ken Wolter / Shutterstock.com
Susan J. Koch, the chancellor of the University of Illinois Springfield (UIS), announced her retirement. Koch is also serving as the vice-president of the University of Illinois System. She announced that she would retire from both positions on June 30, 2020. Koch has the honor to be the longest-serving chancellor of the U of I System.
Koch served the university in the best manner and took the UIS to top of the rank in the field of regional public universities in Illinois.  The US News & World Report ranked the UIS on top of the list in terms of the top regional universities in Illinois. Koch said, "The past nine years have been among the most fulfilling of my career." Koch praised the faculty members, students, and teachers of the UIS. She added, "It has been a privilege to work with so many outstanding faculty, staff, and students."
Koch was very emotional in her announcement as she said, "I love the university and the community." Tim Killeen, the president of the U of I System, admired the efforts of Koch for the betterment of the university. Killeen said, "Koch will leave a legacy that will be felt by students for generations." The UIS achieved academic excellence during the tenure of Koch.
Killeen added, "I am grateful for her commitment, her friendship and I wish and Dennis nothing but happiness." Koch was appointed as the chancellor of the UIS in 2011. She arranged several programs during her tenure in the field of academic interests and local employers' interests. She also improved the scholarship programs for bringing more students to the UIS.
Koch is a firm believer in fundraising and she led several fundraising events during her tenure. The Brilliant Futures Campaign raised more than $28 million and completed in 2012. The Reaching Stellar Campaign is still ongoing and it will be completed in 2022. This fundraising campaign has already raised $33 million. The goal of this campaign is to raise $40 million. The students will surely feel her legacy for decades.